These Are The Best Crew Socks You Can Get On Amazon, So Add Them To Your Cart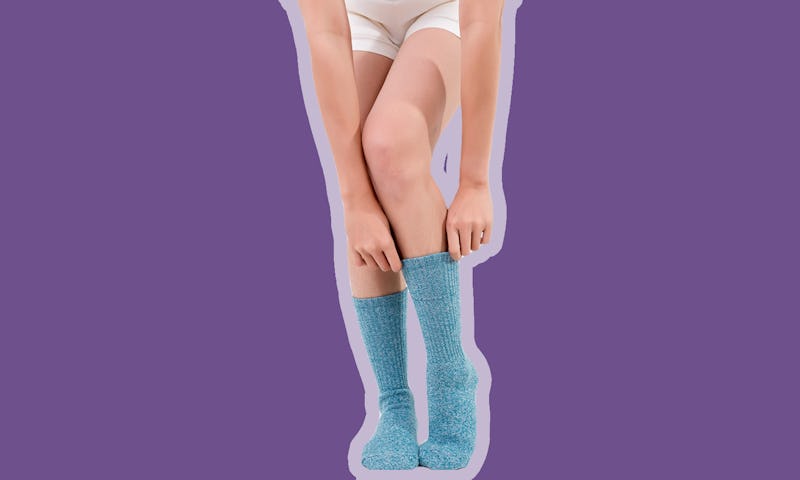 PRASERT/Fotolia/Bustle
Fans of crew socks know they offer foot support and cozy mid-calf compression that other kinds, just, don't. And if you're searching for the best women's crew socks on the market, you'll be pleased to know that they come in a variety of styles and thickness levels — all with that medium height that lets just the right amount of sock peep through.
Made with all kinds of materials, from cotton to poly blends and even wool, crew socks are undoubtedly stylish, but many have other benefits, too. Some are moisture-wicking and great at preventing blisters, while others are made to conquer the elements including extreme heat and chilly weather. When determining the best socks for your lifestyle, it's all about your personal preferences: thickness, material, and style.
Here, find a list of four of the most premium sock options available on Amazon. Once you've picked the perfect crew socks for you — be it a neutral, sweat-resistant pair for daily wear or an ultra-thick pair for wintertime — why not browse the best gym socks and the best hiking socks? Trust me, your feet (and, to be honest, your favorite shoes) will thank you later for the added comfort.