These 4 Zodiac Signs Are More Likely To Pick Fights With You In A Relationship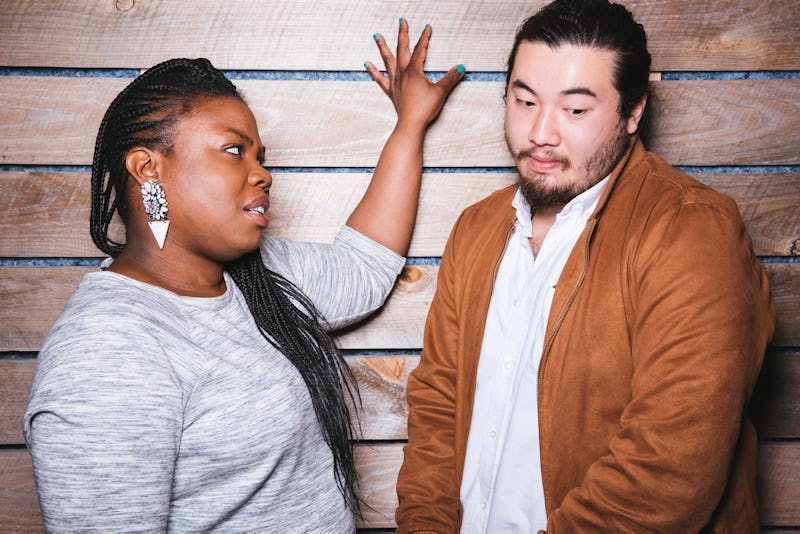 BDG Media, Inc.
Arguments are a natural part of partnering up with someone. After all, it's pretty impossible to integrate someone seamlessly into your life. But if your partner picks fights with you, it can be a window into a part of their personality you might not have thought much about.
And while only you can figure out whether the fighting is toxic or not, there are some bigger indicators as to how things might go down between the two of you — like astrology. "Whether you're the type that likes to fight or to keep the peace, gaining insight to a zodiac sign's motivation may just be the key to happiness in your relationship," astrologer Cindy Mckean tells Bustle.
Even if your partner is sign with difficult characteristics, it's important to know that they can work on themselves, and the two of you can work on your relationship, just like anybody else. "Each zodiac sign has general positive and negative traits, but there are evolutions of self within each sign's growth trajectory, and communication styles will become more peaceful as the sign evolves and does their self-work," Jaye from GiftedAstrology.com tells Bustle. Astrology is there to help give you a little bit of insight as to why, perhaps, your partner won't forgive you for watching that show on Netflix without them. But it's up to the two of you to work it out.
Here are the four zodiac signs most likely to pick fights with their partners, according to astrologers.