These Top-Notch Curling Irons Will Give You Long-Lasting, Natural Curls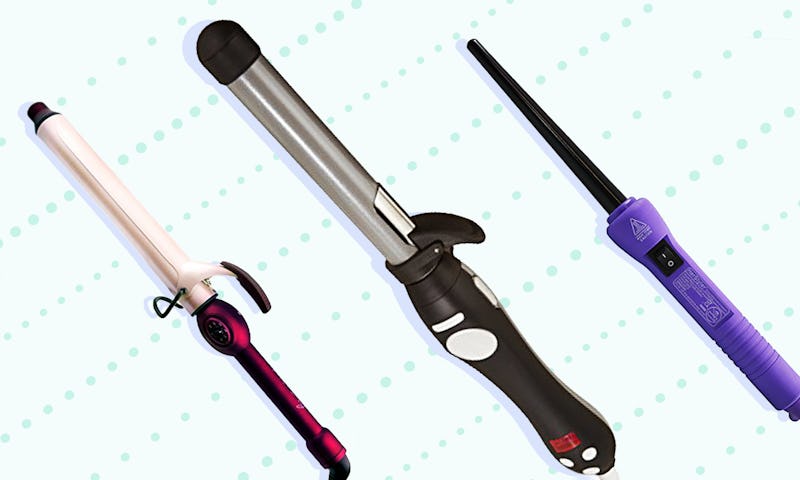 Bustle/Amazon
Whether you plug in and use your curling iron almost every day or only break it out on special occasions, a quality iron is the difference between lackluster results and long-lasting curls that look natural. That said, the best ceramic curling irons are the cream of the crop when it comes to quality irons. Why? They deliver high, consistent heat that makes curls stay put, and are gentle enough to use on all hair types.
Which ceramic curling iron is best for you? That will depend on the length of your hair and your specific needs. Longer, larger barrels are better for long hair whereas smaller, tapered wands are better for short hair. The kind of curls you want to create will also dictate which iron you choose. Wands are your best friend if you want to create realistic beach waves and barely-there bends. Spring clip irons, on the other hand, are necessary for long-lasting, bouncy curls that add mega volume.
You'll want to consider budget as you make your decision as well. But, rest assured, there are plenty of great irons whether you're looking to splurge on a professional curling iron or save money with a budget-friendly option that has interchangeable barrels.
If you still feel like you can't decide on a which iron is right for you, you won't go wrong with one best ceramic curling irons below.