5 Amazing Curling Irons That Cost Less Than $40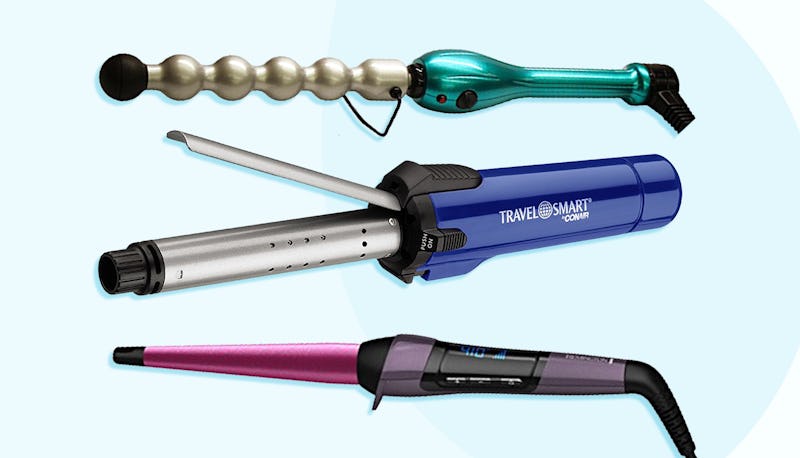 Amazon/Bustle
While good marketing may make you feel like you have to shell out tons of money for a good curling iron, more often than not, a budget iron will work just as well. In fact, the best cheap curling irons have a lot of the same features as their pricier counterparts, including the temperature control and barrel technology you need in order to prevent your hair from unwanted damage, as well as the size and shape variations that let you create any style you want.
As with any hot tools, before you choose a curling iron, you should consider your hair type, length, and the styles you typically create. For example, if you want to create natural looking beach waves, the Bed Head Rock N' Roller Curling Wand might be the perfect choice for you. If you want to prevent your hair from unnecessary heat damage, look instead for an option that allows you to easily control the temperature. Surprisingly, finer hair types don't need the high heat that many expensive curling irons have.
Below, you'll find five of the best cheap curling irons on the market. Each one is designed to address a specific need, including an extra-long barrel iron for long hair, a cordless iron for travel, and interchangeable iron with five iron and wand sizes so that you can create any curl shape or style you want.