These High-Quality Cocktail Shakers Will Upgrade Your Homemade Mixed Drinks — & One's Only $10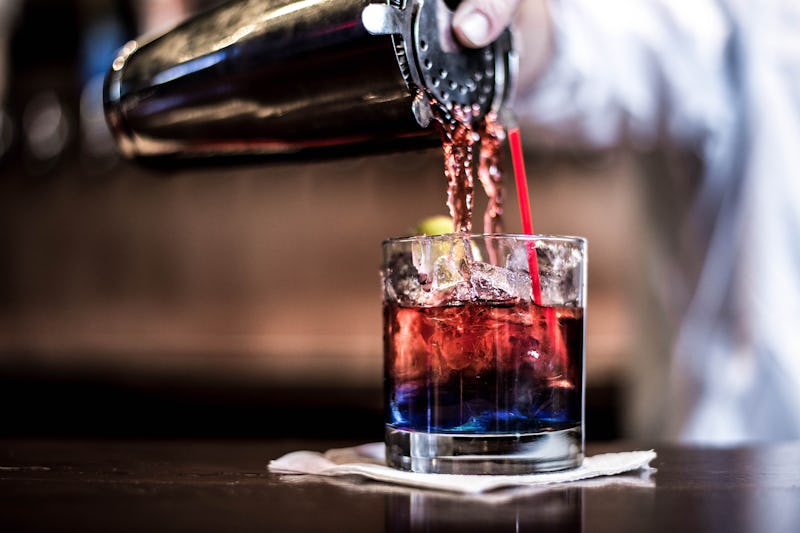 Shutterstock
There's nothing quite as relaxing as kicking back with a cocktail, especially when you're sipping it in the comfort of your own home. When choosing the best cocktail shaker for your kitchen or bar, the most important factor to take into account is your skill set. Cobble shakers are good for both beginners and professionals, while Boston shakers are particularly suitable for experienced mixologists. Most selections are made with durable stainless steel that remains cold, while other affordable picks are made with plastic or glass components.
Regardless of what they're made from, cocktail shakers come in two styles:
Boston shakers — what bartenders usually pick — consist of two mixing tins of different sizes that fit inside each other (with the larger tin covering the smaller tin like a roof). When shaken, the liquid inside creates a natural seal that prevents leaks until you're ready to pop it open and pour. However, you'll need a separate strainer.
Cobbler shakers include a strainer cap and lid so they're easy to shake, strain, and pour your cocktail without any extra accessories. Some designs even have caps that double as jiggers, making it easy to measure your pours. It's important to note that once the single tin is chilled, the metal lid on a cobbler shaker can contract, making it difficult to pop open. And while it's definitely convenient not having to purchase an additional strainer, bits of pulp and ice can escape through if the holes are too large.
Whether you're an experienced mixologist or just experimenting with recipes, the best cocktail shakers can make every drink a delight — here are our top five picks.
We only recommend products we love and that we think you will, too. We may receive a portion of sales from products purchased from this article, which was written by our Commerce team.