The 5 Best Color-Depositing Shampoos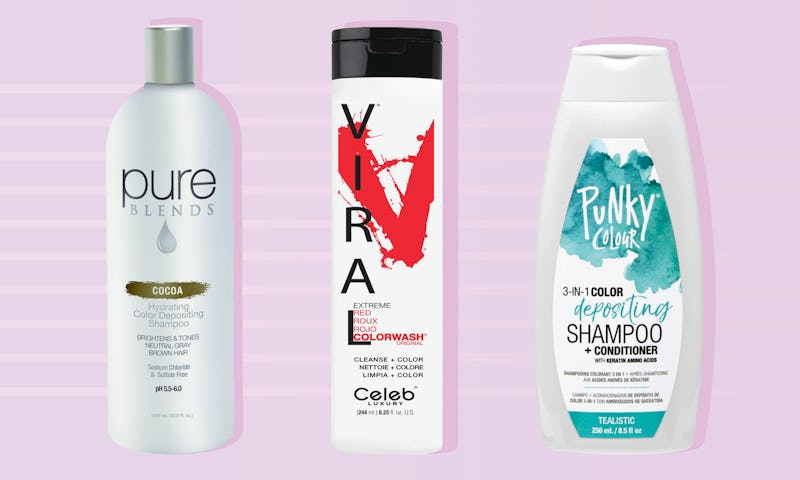 Amazon/Bustle
Whether you're looking to refresh your hair color in between salon visits or want to give yourself a whole new look without the need to use dye, color-depositing shampoos provide an affordable, user-friendly solution — one that doesn't require much commitment or effort. Regardless of how you plan on using it, you can use this guide, ahead, to help narrow down the best color-depositing shampoo to help you achieve your specific hair goals.
On this list, you'll find shampoos that deposit vibrant, rainbow-hued colors, pretty pastel shades, and natural-looking tones like black and brown. Each one works a little differently, so for best results, it's important to read and follow the instructions thoroughly. But for the most part, if you plan on using a color-depositing shampoo to dye your hair a rainbow color — say pink, purple, or green — you'll have to pre-lighten your hair first. But other color-depositing shampoos were meant to intensify your existing hair color and can be applied directly over red, black, brown, and blonde shades to give them a boost.
And, if you're interested in other easy, at-home ways to color your hair without dye, check out this roundup of the best color-depositing conditioners.