These Cooling Dog Beds Will Have Your Pup Lounging In Style This Summer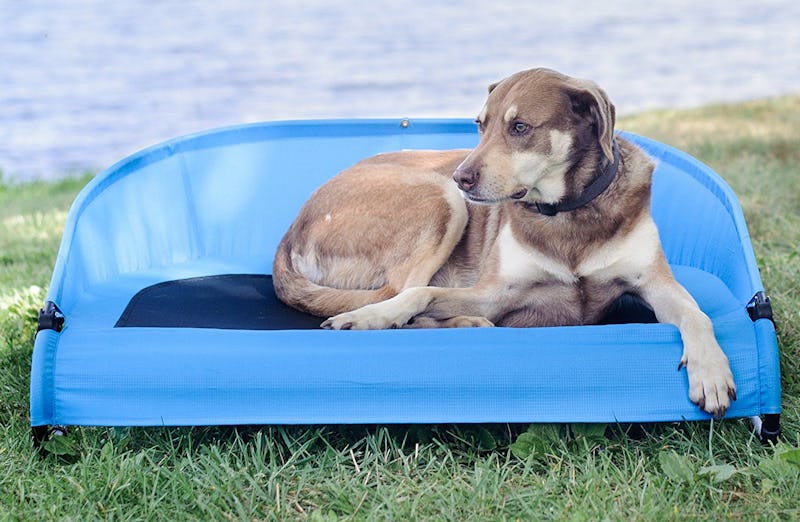 Amazon
Just because the weather has turned balmy and hot, doesn't mean dogs should have to sacrifice their outdoor naps. But, when the sun beats down and temperatures rise, it can be uncomfortable and dangerous for a pup to stay outside for too long. Fortunately, one of the best cooling dog beds can provide your pup with a place to perch that is cool and relaxing no matter the weather.
The best cooling beds are typically elevated off the ground to allow cool air to circulate underneath and create a gentle breeze. Fabric-wise, they are usually constructed from mesh or other breathable materials that won't trap body heat in your dog's core region. Some beds even have additional features like built-in cooling gels.
And for the best cooling bed for the outdoors, you should consider a cooling bed with a canopy, which will keep your dog cool and protected from the sun when he or she wants to lounge outside all day.
As you shop, don't forget about durability and portability. After all, no one wants their dog bed break on them (or their pup), or be too heavy to easily move. To make your decision a breeze, I've rounded up the best dog beds out there to keep your dog comfortable even in the hottest weather.