These Dog Toys Dispense Treats — So They'll Definitely Be A Hit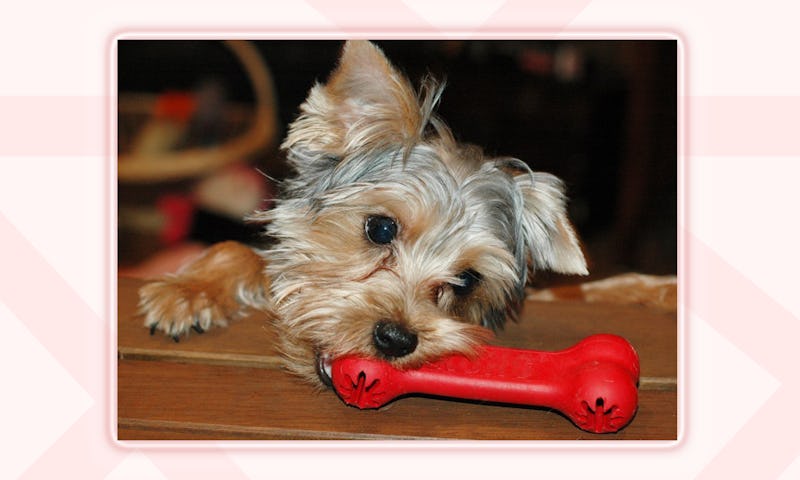 Bustle/Amazon
In a dog's mind there is nothing better than toys. But there is one thing that can make an average toy great: stuffing it with treats. And, regardless of the style you and your pup prefer, the best dog treat toys will make life for your dog a lot more fun.
There are a few things to keep in mind when looking for toys that can dispense treats. First, think about the size of the treats you'll be using. Are they small enough to fit inside? Are the treats big enough to stay in without falling out? Think about how big your dog is too and whether they'll be the right size for your pup. Unsurprisingly, the best toys for big dogs will be too large for smaller puppies, and the best toys for small dogs might bore a bigger dog (although some toys come in multiple sizes so check that too).
You'll also want to consider how durable the toy is and what material it's made of, especially if you have an aggressive chewer. Toys made out of durable silicone will be a better choice for dogs that love to tear through their toys. To help you out, I've rounded up the best dog treat toys in every category, from the best puzzles, to balls, to chew toys, and more.