These Bras Are Amazon Customer-Approved By Thousands To Fit Just Right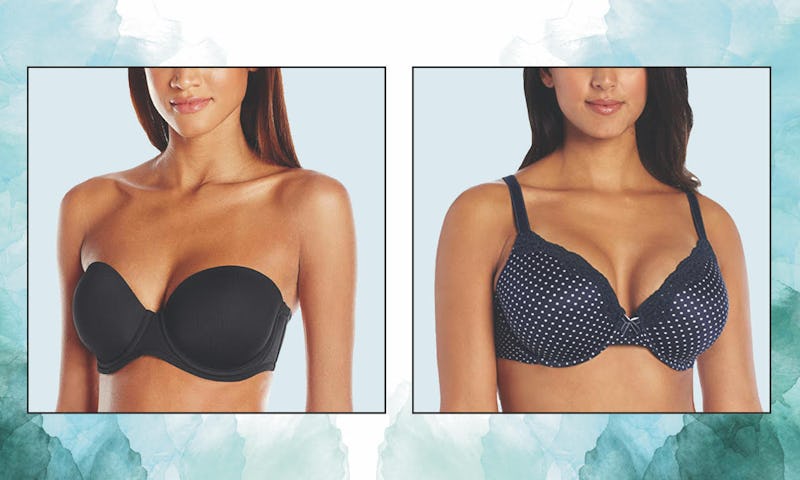 Amazon / Bustle
Even the priciest bra doesn't do you any good if it doesn't fit properly. Whether it's differences in sizing between brands (a B-cup in one brand can fit like a C-cup in another) or the fact that every body changes over time, finding the best fitting bra will help relieve shoulder and back pain, prevent discomfort, and might even boost your confidence.
If you can't fit two fingers underneath the bra band, the connecting fabric between two molded cups isn't laying flat against your ribs, or the underwire is poking you, it'd be smart to check your best fit again. Also consider that most people have slightly asymmetrical breasts. If that sounds like you, fit yourself according to the larger breast for the best results.
Whether you're getting professionally fitted or pulling out the measuring tape at home, you should be able to put on a close-fitting shirt without the bra puckering underneath and use all the hooks on a great fitting bra — but start a new one on the loosest of the clasps since it will eventually stretch out. When it comes to the straps, they should be snug on your shoulders but not be doing the heavy lifting work.
While no two pairs of boobs are the same, these are the Amazon customer-approved favorites that fit well on thousands of bodies, so they might work for you, too.