Sick Of Heavy Lotions & Creams? These Gel Moisturizers Will Be Your New Beauty Obsession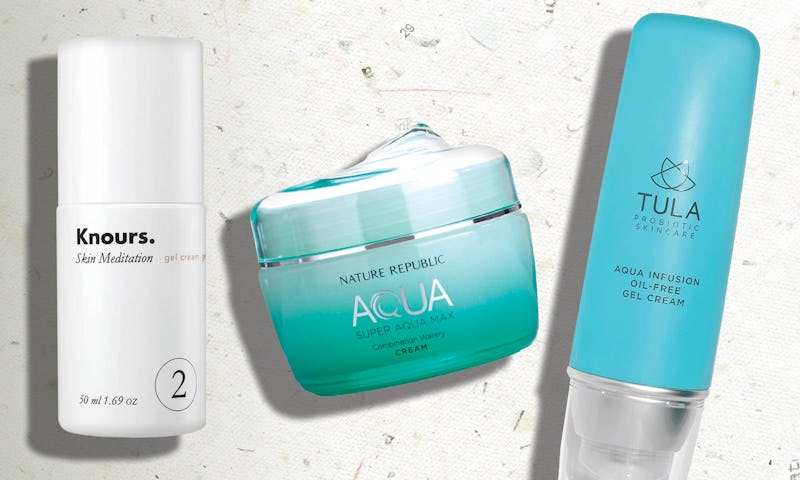 Amazon/Bustle
If you have oily, combination, or acne-prone skin, it might be time to replace your traditional face cream with one of the best gel moisturizers. Gel moisturizers are usually water-based, which is why you might see them being referred to as water creams or water gels. They'll also usually contain no oil at all, making them less likely to clog your pores. Many people simply prefer them over lotions and creams due to their lightweight textures that feel refreshing and much less greasy on skin. Below, a guide to choosing the right one for your skin type.
But first, a few tips. For those with oily or acne-prone skin, most gel moisturizers will be just the ticket. Unless you have sensitivities to particular ingredients, like fragrance, there won't be many factors to take into consideration when choosing the right formula for your skin type, since most gel moisturizers are made with oily skin in mind. If you have particularly dry skin, on the other hand, you might not feel like a gel moisturizer is hydrating enough on its own, so consider applying a hyaluronic acid serum first. This is a perfect combination for anyone who's been looking for a way to get enough moisture into their skin without using products that feel heavy or greasy.
Without further ado, check out six of the best gel creams for every skin type and budget, below.