The 5 Best Korean Moisturizers You Can Buy On Amazon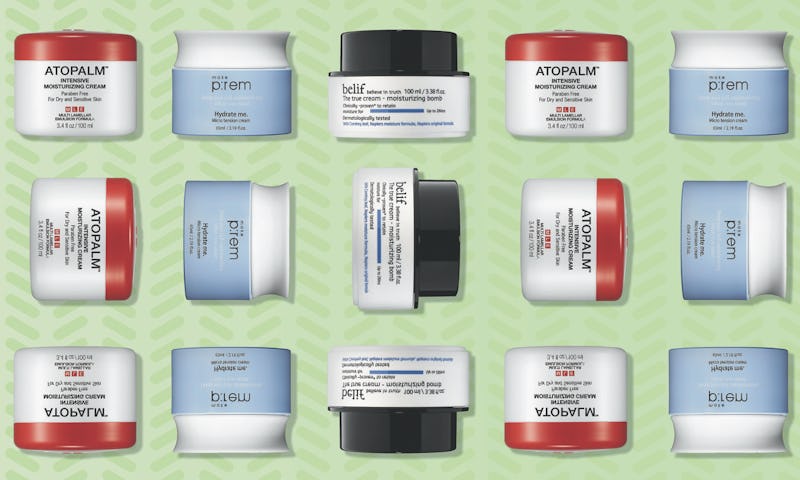 Amazon/Bustle
Science-backed formulas, innovative ingredients, affordable price tags — there's a reason people are obsessed with Korean beauty products. Whether you're a longtime K-beauty obsessive or just foraying into the world of Asian skin care, finding a solid face cream is the most important place to start. But how can you tell the best Korean moisturizers from the just-okay? It all comes down to figuring out exactly what your specific skin type needs.
The beauty of Korean skin care is that brands make finding a targeted formula pretty easy. Most brands will clearly mark as to whether a product is best-suited for oily, or dry, or sensitive skin. But you can also familiarize yourself with terms and ingredients: people with dry skin should look for creams that say they're moisturizing (duh), while dehydrated skin types will want something that's hydrating (though it's worth noting many moisturizers will do both). Oily skin types should go for formulas that are oil-free and noncomedogenic, while folks with sensitive skin need to be more wary of specific ingredients (a safe rule is to avoid anything with alcohol, parabens, and synthetic fragrances and dyes).
But if all that seems like too much work, you can scroll on to scan this curated list of the five best Korean moisturizers for every skin type, ahead.