Adulting Is Hard, But These Useful AF Laundry Bags Make It Easier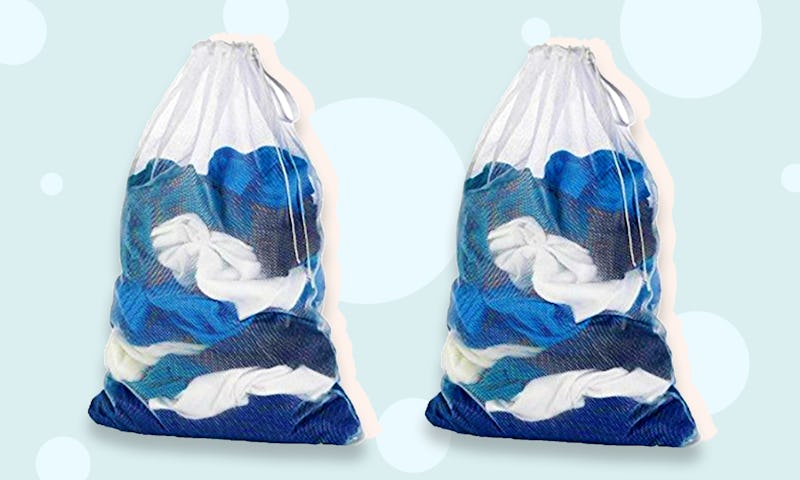 Amazon/Bustle
Whether you love or loathe laundry day, using a quality bag to transport your clothes definitely makes its easier. The best laundry bags are made of durable fabrics capable of holding large loads, and they sometimes even offer bonus features like carrying straps or a collapsible body.
Depending on how much laundry you have to tackle and how far away your washing machine (or laundromat) is, you'll want to choose a laundry bag that's compact to carry — you certainly don't want to deal with any extra bulk if stairs or long distances are involved — but still big enough to, you know, hold everything. Thankfully, there are lots of versatile options available to suit anyone's clothes-toting needs, from heavy-duty ones made for the largest of loads to hangable versions that don't take up any floor space. However, fun fact: Laundry bags are generally known for their space-saving abilities, especially compared to more structured hampers and baskets.
Here, find a comprehensive list of the best and most affordable picks, all of which can be folded and stowed away when not in use. Some of them even qualify as the best travel laundry bags! What are you waiting for? Transform your laundry experience, and start shopping, below.