The 5 Best Laundry Hampers For Small Spaces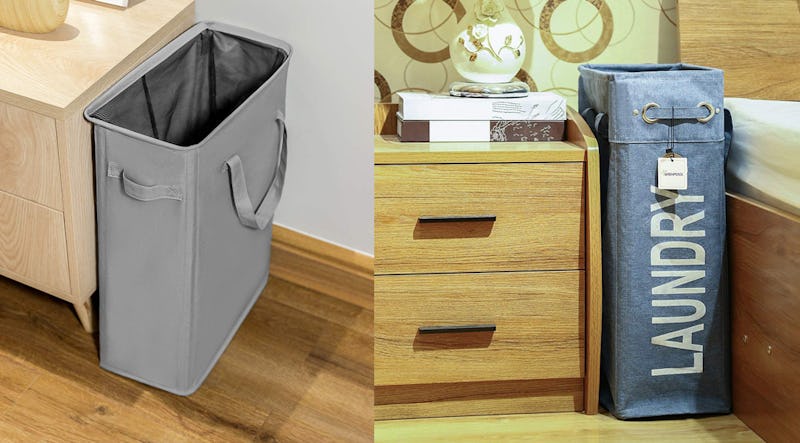 Amazon
For tight bedrooms and narrow closets, the best laundry hampers for small spaces can come in clutch. With narrow frames but deep baskets, these hampers can fit nearly anywhere, with plenty of room for your dirty laundry. But, there's a few things to consider when choosing a basket that will actually fit in your space.
When shopping for a laundry hamper for a small space, you'll find that there are a myriad of options ⁠— some that can collapse when not in use and others that are meant to be hung up and don't occupy space on the floor at all. To determine which is the right hamper for you, you'll want to first measure your space. Then, with your dimensions in hand, you can hone in on the style of hamper you want.
Fabric hampers are a a popular choice for a small-space laundry container, too, perhaps because it is the most forgiving in terms of squeezing it into a narrow spot. If you have the room to accommodate a more rigid hamper, one that's made of durable plastic might be appealing.
Keep in mind that if you tend to throw wet or sweaty laundry into your hamper, you may want to opt for a breathable material that can be machine-washed, since wet clothes may lead to mildew if left in a hamper for too long.
With that said, take a look below at the best laundry hampers for small spaces you can buy.