These Are The Best Mattress Toppers For Side Sleepers, According To An Expert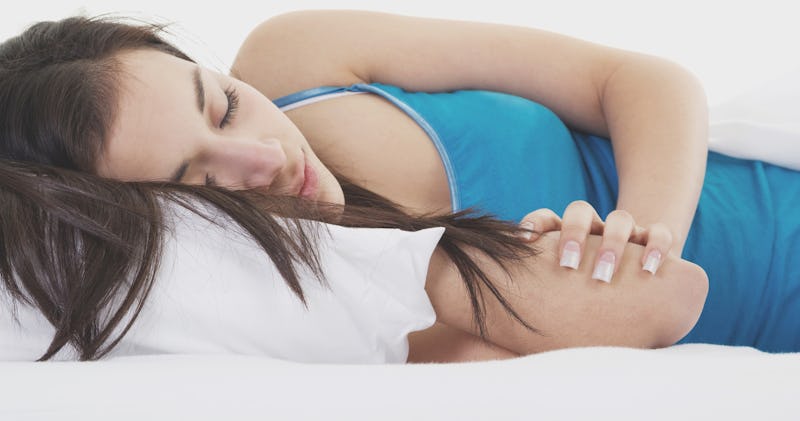 iodrakon/Fotolia
A new mattress can be a pretty significant investment — especially one that's tailored to your specific sleeping position. Luckily, the best mattress toppers for side sleepers can boost your comfort level for a fraction of the price. In order to narrow down the top options, I got in touch with Dr. Merrill Rudin, New York City chiropractor and active member of the New York Chiropractic Council.
"The right mattress topper can reduce pressure points that will help reduce aches and pains," Dr. Rudin says. "A mattress topper is quite nice for side sleepers because it will alleviate the body weight on the spine with the extra cushioning."
If you're wondering how thick your mattress topper should be, your primary sleep position and your existing mattress are the two biggest determinants. For side sleepers, Dr. Rudin says that a softer choice is "usually better than too firm. We need the weight of the shoulders and hips to sink in a bit." For those who already have soft mattresses, you can likely save some money and opt for a 2-inch-thick mattress topper — but for side sleepers with firm mattresses, it's better to splurge on 3 inches or more. The extra thickness will "help support your natural spinal curves, which can reduce stress on your neck and back," says Dr. Rudin.
After that, it's really all about preference. There are mattress toppers that help keep you cool, and there are ones that can help minimize allergies. These five options are all well-suited for side sleepers, so you can pick the one that best suits your other sleep-related needs.