A Memory Foam Dog Bed With 10,000+ Raves & 4 More Pup-Approved Picks On Amazon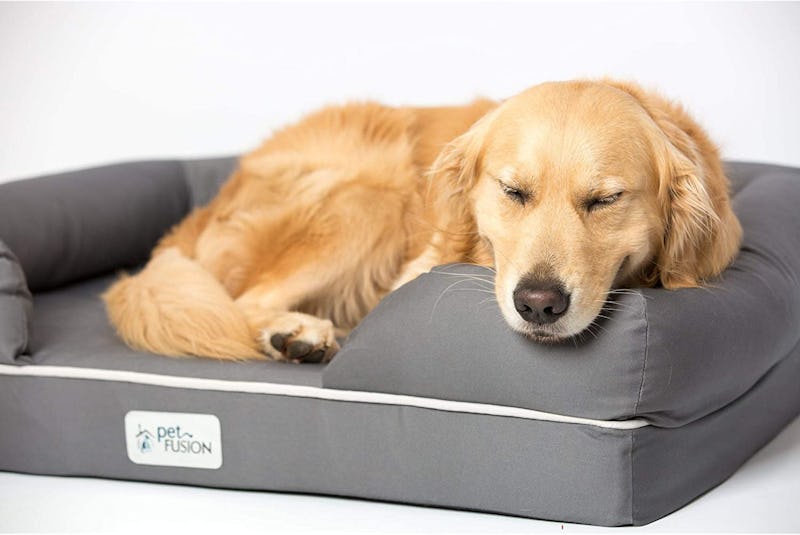 Amazon
To give your adorable pooch the comfiest bed to rest in, investing in one of the best memory foam dog beds is a must. These beds are available in an assortment of styles and sizes. So, choosing the best option depends on your dog's sleeping preferences and size. If your dog prefers to stretch out when sleeping, you'll likely want a rectangular bed. For pups that like to curl up, though, beds with cozy bolsters are ideal. There are even cave-style beds for pets that like to get comfortable by burrowing.
To make cleaning up easy, my picks below all have machine-washable covers, but if your dog is prone to making wet messes, you might also want to choose one of the beds with a water-resistant cover or lining. And if you're planning on placing the bed on hardwood, tile, or another slippery surface, zero in on the beds with a nonslip or non-skid base. Memory foam tends to retain heat, so if your pup gets a little warm, opt for one that features gel-infused foam, as well.
Now that you know what to look for, scroll on for a roundup of the best memory foam dog beds to help your furry best friend get a good night's sleep or a great nap.
Bustle may receive a portion of sales from products purchased from this article, which was created independently of Bustle's editorial and sales departments.