The 5 Best Niacinamide Creams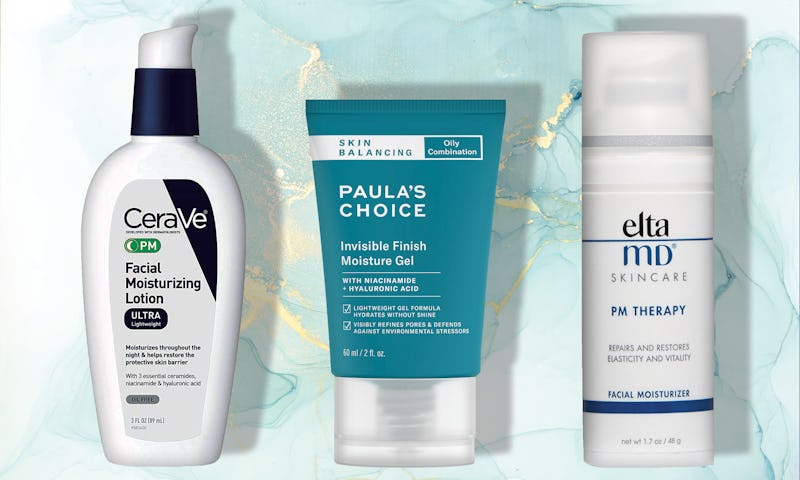 Bustle/Amazon
Over the past couple of years, niacinamide has quickly become one of the most sought-after ingredients found in skin-care products. This water-soluble form of vitamin B3 tackles just about every imaginable skin concern: redness, discoloration, acne, and dryness, to name a few. And though many moisturizers claim to contain the hero ingredient, you'll find some formulas much more effective than others. What sets the best niacinamide creams apart from the so-so mainly has to do with the amount of niacinamide you're actually getting in the product. Look for a moisturizer that lists niacinamide towards the beginning of the ingredients list — ingredients are typically listed by concentration, so the higher it is on the list, the more you're getting (and thus, all the more impressive the results will likely be).
Though niacinamide is an ingredient from which every skin type can benefit, you still want to be mindful of the moisturizer you choose if you have finicky skin. Acne-prone skin types should consider choosing a formula that's oil-free and always noncomedogenic, whereas folks with sensitive skin should avoid common chemical irritants like artificial fragrances and dyes. Whether you're looking for a day cream, a night cream, or even a gel-cream, you'll find five top-notch options for every skin type listed ahead.
Scroll on to discover five of the best moisturizers with niacinamide to try now. Then, check out these equally as impressive niacinamide serums.