Essential Oil Diffusers For Your Car Exist & These Are The Best Ones On Amazon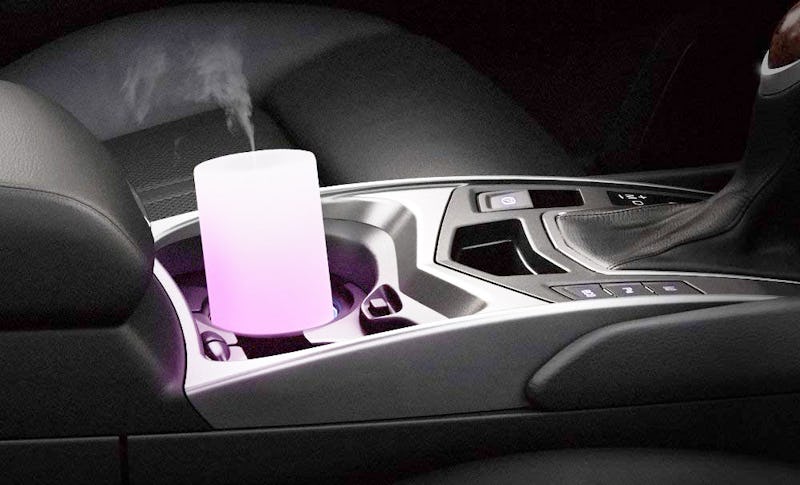 Amazon
Home essential oil diffusers are really popular right now, but what if you don't spend enough time at home to actually enjoy yours? Luckily, the best oil diffusers for your car help you get the most out of your essential oils wherever you happen to be going. They're great for commuters, tense drivers, and those who travel for a living, because they turn your car into a mini oasis in the midst of all that rage-eliciting traffic.
While shopping for the best essential oil diffusers overall, you'll probably be looking for a large tank capacity and an eye-catching design — but when it comes to travel-friendly diffusers, it's pretty much the exact opposite. For your car, you'll want something that's small, sleek, and spill-proof. That way, it fits in a tiny, secure crevice and won't cause any messes should you need to slam on the brakes.
Additionally, make sure the diffuser you choose has the right hookups for your car. It's best to pick one that utilizes a USB plug or a DC jack. At the very least, it should be rechargeable or battery-operated, because you're not likely to find an AC plug in anything short of a tour bus. To help you out, here are the best oil diffusers for your car that work in virtually any vehicle.