For Restaurant-Quality Pizza At Home, You Need One Of These Authentic Pizza Ovens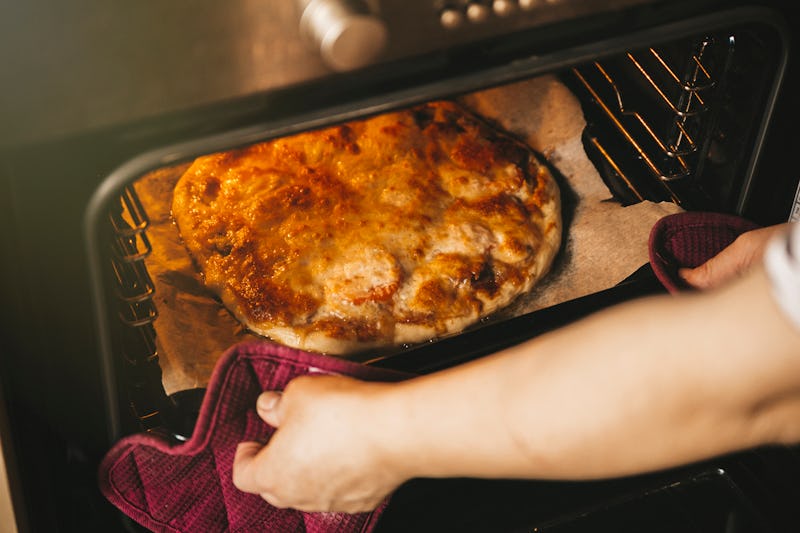 Shutterstock
For restaurant-style pizza that you can bake at home, you need one of the best pizza ovens Amazon has to offer. Whether you love a good Margherita pizza or you're all about meat, there's a pizza oven with your name on it below. There are just a few key factors to keep in mind while shopping.
Fuel Type
First things first: you'll want to decide on a heat source. Wood-burning pizza ovens are ideal if you crave the authentic, wood-fired flavor that's synonymous with Naples-style pizza, but they require you to load up the wood pieces before each use and keep wood on hand. For a less labor-intensive option, both gas- and electric-powered pizza ovens are easy to operate. Gas ovens offer more temperature control than wood-fired ones, although they do require you to buy propane tanks, which are an added expense. Electric pizza ovens are low maintenance, but won't get as hot as the other two options, and aren't quite as ideal for outdoor use since they require an outlet.
Temperature & Bake Time
Once you've decided on a heat source, you can focus on heat range and baking time. The wood-burning option wins here — some models, like my top pick below, can reach 930 degrees Fahrenheit in just 10 minutes and bake pizzas in just 60 seconds (yes that fast!). For comparison, the propane options on this list can only reach as high as 700 degrees Fahrenheit and it'll take them 10 to 15 minutes to get there. The electric options heat up the fastest, but tend to have the lowest maximum temperatures, in the 500-degrees-Fahrenheit range. (Keep in mind that for true Neopolitan pizza you need to get to 700 degrees.)
Check out the best pizza ovens on Amazon. All of them are highly rated, fairly portable, and cost less than $275.
Bustle may receive a portion of sales from products purchased from this article, which was created independently of Bustle's editorial and sales departments.