Caffeine Lovers, Here's The Secret To Making Delicious Espresso When You're On The Move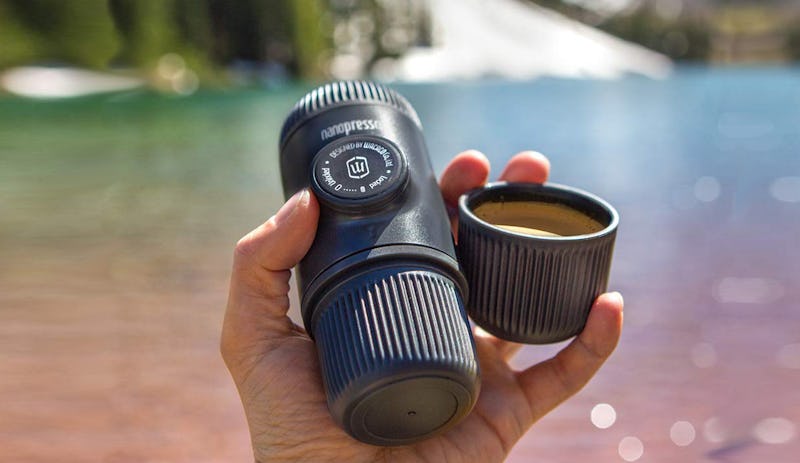 Amazon
When shopping for one of the best portable espresso makers, you have know where you're planning to go. Some portable espresso machines are super efficient and pull shots just as well as your favorite barista, but they're a bit fragile and have tons of moving parts. While that may work for you if you're hanging out in a hotel, if you're taking your maker out in the woods for an extended camping trip, it may be best to search for something that's a bit more compact and durable.
Since most mini espresso makers only pull one or two shots at a time before they need to be refilled, if you know you're going to need more caffeine or you're traveling with a group, you may want to consider a maker with a larger base or an included thermos. Keep in mind, as well, that some models are manual and whip up that shot of espresso with just your brute strength. Others are electric and need to be recharged for regular use, either via a wall charger, USB, or a car cigarette lighter.
Lastly, consider how you prefer your espresso made. Portable espresso makers are either designed to be compatible with pre-measured espresso pods or require you to bring along and measure the espresso grounds yourself. But, if you want the most versatile espresso maker, there are a few compatible with both pods and grounds.
I've done the legwork and gathered up the best portable espresso makers, below.