These Lightweight, Portable Grills Are The Perfect Addition To Your Late Summer Cookouts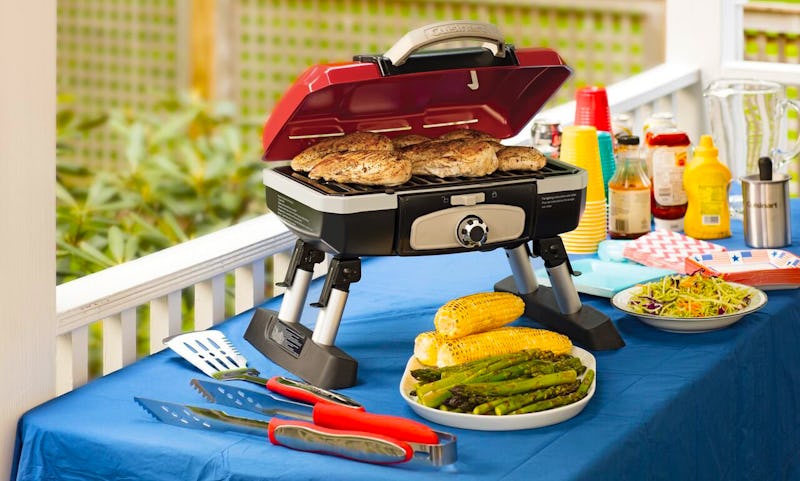 Amazon
There's nothing better than grilling season — it's that time of year when you can drop everything and throw your mini-cooker in the car, head outside with friends, and feast all day in the glorious sunshine. Having the best portable gas grill will make this awesome experience even better. So what should you look for in a good one?
On top of searching for something that's lightweight, easy to carry, and built with strong materials, think about power and efficiency. This is typically measured in BTUs (British Thermal Units) so the higher you can find, the better. Another important factor is heating capacity or, more specifically, how evenly it will cook your food. Grills that get hot spots or don't circulate air well will leave you with burned or undercooked meat.
Beyond all of those considerations, consider your personal preferences. How much grilling space do you want, for example? Are you trying to fit a dozen burgers on one grate, or is something smaller and more compact sufficient? If you're particularly smoke-averse, an infrared grill might be the right choice for you, over a conventional convection cooker.
Regardless of your preferences and styles, there's a great gas grill for you. Here's a list of the best portable gas grills for every style and personality.