Bake Up A Storm With These Highly Rated Rolling Pins That Whip Dough Into Shape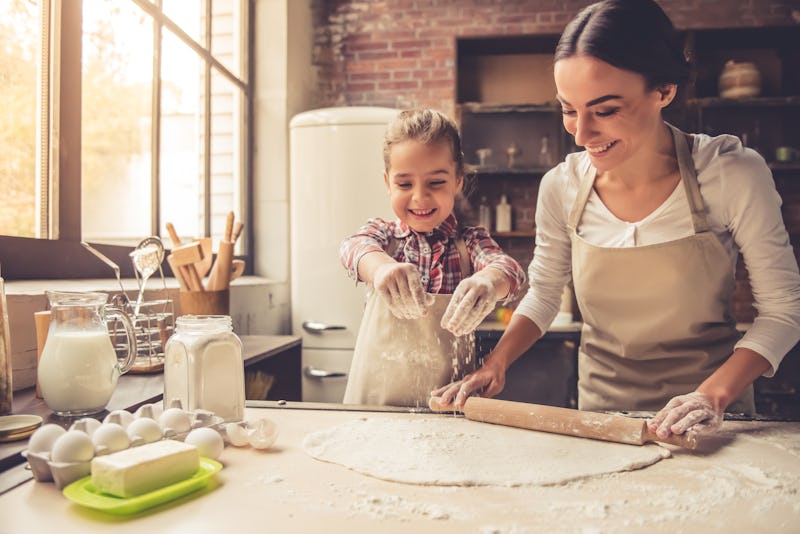 Shutterstock
You could use a wine bottle in a pinch, but having a reliable rolling pin on hand is a worthy investment if you plan to bake regularly. Whether you prefer an American or French style, the best rolling pin for baking will be made of hard wood or marble. To help determine the right type and material for you, let's dive into the details.
First things first, rolling pins fall into two general styles:
American rolling pins: This type of pin has handles on each end that feel natural for beginners to hold, though control and rolling surface area is more limited. If you like a decorative rolling pin (including those with imprints for adding to cookies), you're more likely to find one in this style. Though it's worth noting, American rolling pins are more difficult to clean because they have crevices.
French rolling pins: A French rolling pin loses the handles and is available in either a straight dowel shape or a tapered style; a French pin is usually the choice for professional bakers, who prefer the easier maneuverability and precision. A French dowel rolling pin is excellent for rolling out large batches of dough and its hefty size and weight is also useful for other kitchen tasks, like breaking down breadcrumbs or crushing nuts. A tapered rolling pin allows for more precise control when rolling out delicate dough and it's easier to gauge the thickness of dough with this pin type.
Material
Most rolling pins are made from hardwood, in part for their durability and weight, which is substantial enough without being too heavy; hard maple or beech wood are popular. A dusting of flour on a wooden rolling pin works better than so-called non-stick rolling pins made of silicone or similar materials, so I've skipped those on this list. A marble rolling pin is likely too heavy for just any baking project, but some bakers like its cool effect for keeping butter cold in pie or laminated doughs. Plus, marble wins points for looking aesthetically pleasing in the kitchen.
Whichever style speaks more to you, know that each of the rolling pins below is highly rated on Amazon. Get ready to roll out your favorite recipes with one of the best rolling pins for baking.
We only recommend products we love and that we think you will, too. We may receive a portion of sales from products purchased from this article, which was written by our Commerce team.