These Powerful Steam Mops Work Wonders — Even On Hardwood Floors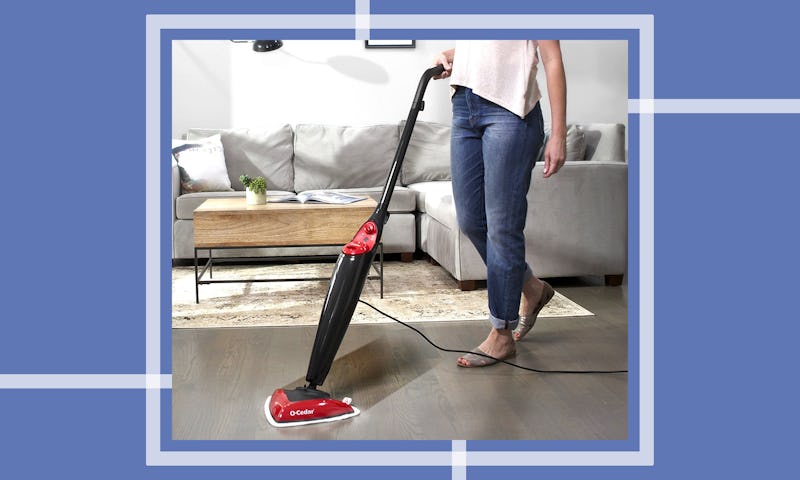 Bustle/Amazon
There's nothing worse than watching idly by as everyday grime and dirt sullies your beautiful wood floors. Luckily, the best steam mops for hardwood floors can provide a thorough cleaning using nothing but water and a little electricity to get steam action going. But, given the expense of installing and maintaining hardwood floors, it's important you know which steam mops will treat your wood floors with the respect they deserve.
For background, the best steam mops generally come with at least two to three temperature settings that are used to deliver various amounts of steam to clean and disinfect your floors. And while there are plenty of steam mops that work well on hardwood floors, unless you're dealing with caked-on debris, you should use the lowest setting possible to ensure your floors don't get too wet (think of water as an enemy of your hardwood floors).
It's also important to make sure your hardwood floors are sealed — even floors that look sealed may have little crevices that can trap moisture and warp your wood — a big no no.
To save you some legwork, I've done the research and can say that these are the five best steam mops for hardwood floors. This list includes mops with features like a gentle scrubber brush for stains, a triangular mop head for hard-to-reach corners, and even attachments that make them multi-functional. Your hardwood floors will look and be cleaner than ever before.