These Are The Sturdiest Umbrellas On Amazon — & Yes, You Need One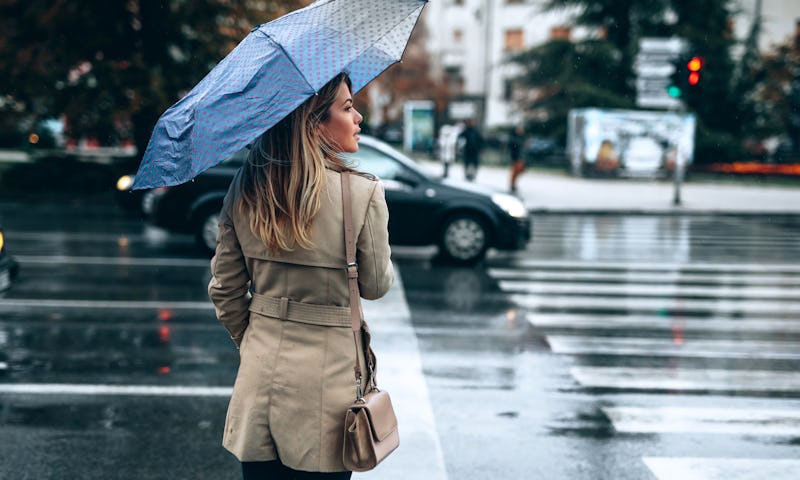 bernardbodo/Fotolia
When it comes to trudging through unruly weather, the best sturdy umbrellas are key. They're windproof and will keep you dry without breaking along the way. Whether that means they're constructed with a thicker fabric, coated with Teflon, or made with additional ribbing, they withstand the toughest weather.
Umbrellas come in a variety of sizes, colors, and prices. Finding the best option for you depends on your budget and lifestyle. Are you willing to pay more for more features like advanced UV protection? According to a study conducted by JAMA Dermatology, most umbrellas block 75 percent of the sun's harmful rays. However, pricier umbrellas can sometimes block closer to 100 percent of UV light. Aesthetics-wise, there's lots to choose from. Beyond traditional styles, some umbrellas feature unique design specs like additional waterproof layers, automatic buttons, and even see-through paneling that lets you see where you're going.
Ready to find your new umbrella? Here, browse a list of the most durable options you can get on Amazon. Trust me, I've done the research, and they tick all the sturdy boxes. And should you want more umbrella options, check out the best windproof umbrellas and the best pocket-sized umbrellas to toss in your bag.