Travelers, These Comfy AF Eye Masks Are About To Change Everything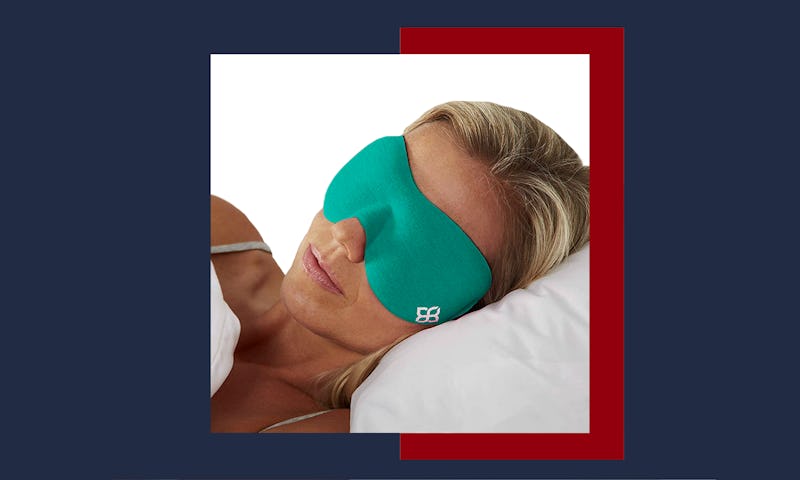 Amazon/Bustle
You could be having the best travel experience of your life, but if you're not getting a good night's sleep, you'll never be operating at your full potential. Luckily, the best travel eye masks can be a huge help with catching some Z's no matter where you are.
The key purpose of a travel eye mask — and the reason they are at the top of the packing list for savvy travelers — is that they are designed to block out the majority (if not all) of the light in your surrounding environment, allowing better sleep anywhere. So, when searching for the best sleep mask for you, the main features you want to look into are shape, weight, and thickness.
Basic eye masks are designed to reduce light wherever you are, but if you need absolute darkness to rest easy, consider choosing an eye mask that boasts total and complete coverage. Other masks exist to accommodate eyes that are sensitive to pressure or personal preferences like needing to be able to open and close eyes comfortably. You'll also want to consider fabric. While most standard eye mask materials range from smooth silk to breathable cotton, there are options with memory foam for extra cozy wear.
Ready to find your perfect travel eye mask? Here are five of the best ones to help you combat jet lag and get the rest you deserve.