These Travel French Presses Are The Best For Taking Your Morning Coffee On The Go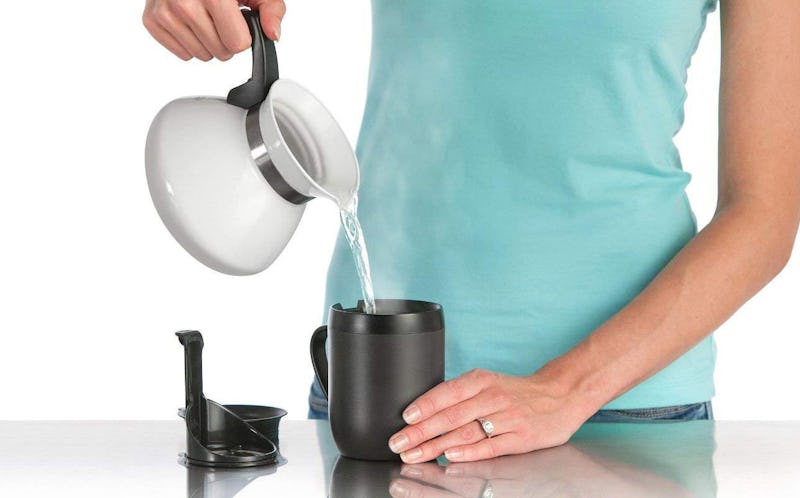 Amazon
In an age of fast coffee-making gadgets with plenty of high-tech specs, taking a few minutes to wait before plunging a French press coffee maker seems quaint and borderline inconvenient when you're on the go. But the best travel French presses are a must for anyone hooked on the delicious, rich taste of French press coffee. They combine genius, compact designs with the features you've come to expect from your preferred method of brewing coffee.
The great thing about making French press coffee is that it's pretty easy to do — as long as you've got the correct coarse-yet-even grind on your beans, access to hot water, and enough patience to let it steep for at least three minutes before plunging it. (Cough, cough. The best coffee grinders under $100.) So, as you search, keep your eye out for a design that will work for you. Consider how much coffee you like to drink in one sitting. If you know you'll be traveling by car with it, you might be better off with a model sans handle, so it'll fit in your cupholder better. Regardless of which style you choose, the perfect cup of coffee is just a few minutes away.
Whether you're a newbie or a pro looking to take your love of coffee on the road, you'll find a list of the best travel French presses, below.