Yes — You Need Different Socks For Travel, And These Are The Best Ones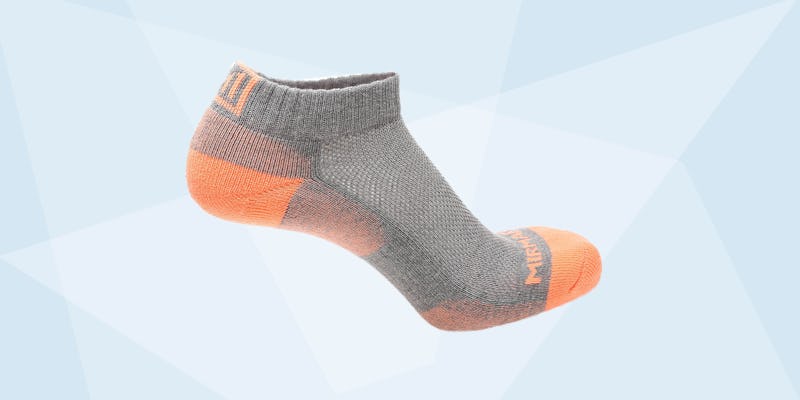 Bustle/Amazon
Whether you're hopping on a quick flight to see nearby family or planning your next abroad getaway, there's one seriously underrated wardrobe piece that needs to be considered: the best socks for travel.
There's nothing more miserable than being trapped in a rainy city with soaking wet feet, or in the blistering sun in a pair of bulky socks. And, while you can't plan for everything that will happen when you arrive, one of the best things you can to prepare is to invest in the best socks possible. Think of it this way: if you've invested in the trip of a lifetime, why not invest in the part of your body that's going to move you from place to place while you're there?
There are more choices than ever for the right pair of socks for any circumstance. If you're going for a snowy weekend ski trip, there are multi-functional wool socks to keep you toasty warm. Headed to the warm weather and not into flip-flops? Consider any low-rise, sweat-wicking socks that can tuck right into your flats without being noticeable. And if you're going to have to walk long distances, you shouldn't leave home without a pair of the most comfortable socks for your trip.
Here's a list of the six best socks for any type of travel, including extended plane rides, rigorous hiking trips, and hustling through sprawling cities. Trust me, your feet will thank you.