The 5 Best USB Wall Chargers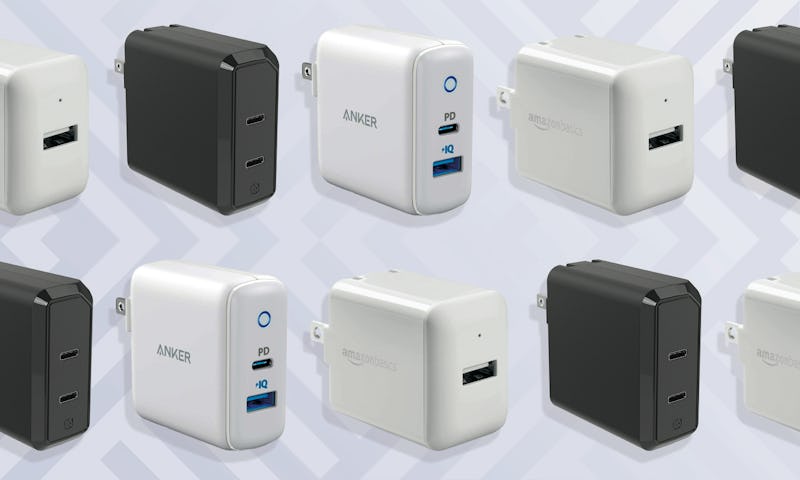 Amazon / Bustle
When you need your phone or other devices charged quickly, you'll need one of the best USB wall chargers on hand. Many of these gadgets can charge multiple devices at once, from your smartphone to your laptop to a digital camera and more. Unlike direct USB port charging from a computer, which can supply only about 500 milliamps of electrical current or 0.5 watts, some USB wall chargers can provide 30 watts or more.
When considering which charger is for you, the first thing to look at is the USB type and output. For USB-A — sometimes just referred to as USB — ports, look for at least a 12-watt output, which is optimal for Apple and most Android phones. But if your device has a USB-C, you can charge at 18 to 45 watts. However, keep in mind that even with higher output, your device will only use the maximum amount that it's capable of drawing.
If you have plans to travel abroad, consider a universal wall charger. They're designed to fit non-U.S. standardized outlets, so you can stay powered up wherever you may be. And think about how many outlets you need. For an emergency backup when you're out and about, one outlet might be enough, but if you want a USB charging hub at home for many devices, you probably need more than that.
To help you narrow down your options, here's my roundup of the best USB wall chargers to get. All of these top-rated picks are perfect for keeping your devices powered up, so dead phones will be a thing of the past.