Typing On Your Smartphone And Tablet Just Got A Whole Lot Easier With These Wireless Keyboards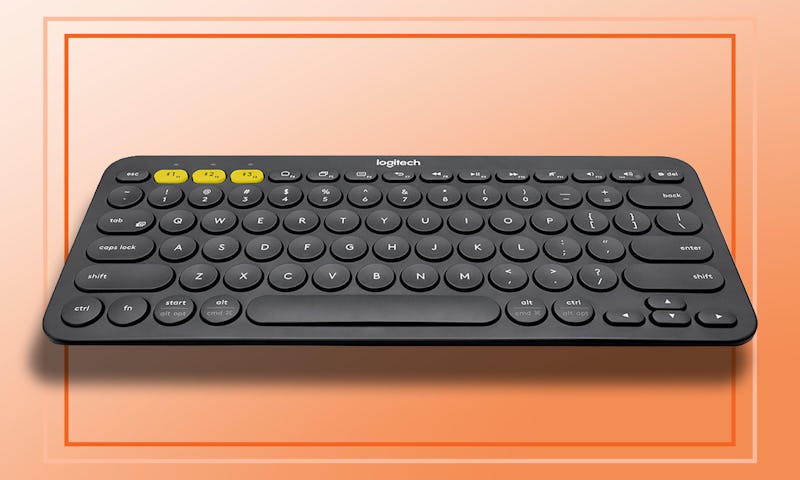 Amazon/Bustle
For less clutter at your desk and easier typing, having the best wireless keyboard for your needs is essential. These gadgets make it a breeze to ditch the wires and sit further away from your screen while also giving you a larger typing space, even on the go.
When shopping around for the best wireless keyboard, you should consider how it connects, how comfortable it is, and how portable you need it to be. And note, some are specifically designed with Windows or Mac users mind. Most wireless keyboards use either radio frequencies (RF) or Bluetooth to communicate with other devices. The Bluetooth ones are typically designed to be used with multiple computers, tablets, and smartphones, and allow you to switch between them. If you'll be using your keyboard in a presentation and at a distance, look for one with a wireless range of 33 feet or more.
The layout should be comfortable to use for extended periods, and it's important to have easy-to-press keys. If you plan on working on the go, select a keyboard that's lightweight and compact — some even fold up — but know that you'll probably be sacrificing things like a number pad in the process.
Here's my roundup of the best wireless keyboards, whether you're looking for easy typing while you travel or an office addition to take some of the strain off your wrists and hands.