Improve Your Core Strength & Balance While You Sit With These Genius Cushions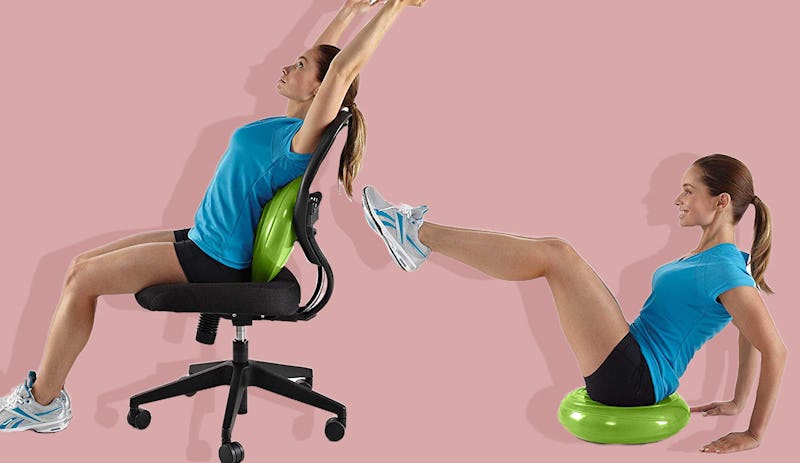 Bustle/Amazon
Between hunching over your laptop and not moving for hours, sitting at a desk all day can do a number on your body. Whether you're looking to work on your core strength, improve your focus, or increase your muscle mass, the best wobble cushions can help.
A quick internet search will lead you to hundreds of options for stability cushions, so it's important to consider your overall health goals before you buy. For example, if you're looking to work on your posture, look for a disc-shaped wobble seat that has minimal cushioning. These are the kind of cushions that will tip your pelvis forward a bit to help you straighten your spine. On the other hand, if you'd rather start with something a bit more comfortable, be on the lookout for wobble seats that come with their own pump so you can adjust the cushioning to your liking.
And since you'll be spending a lot of time in your seat, you definitely want to consider texture, too. While bumpy wobble cushions can provide tactile input to keep you in your chair longer, they aren't for everyone. If you aren't sure if you'll like a smooth or more textured surface, consider a double-sided wobble cushion that can offer you both.
Not sure which way to go? I've got you covered. Here's a roundup of the best wobble cushions out there to help you find your perfect fit.