These 5 Shoes Were Made For Walking, And That's Just What They'll Do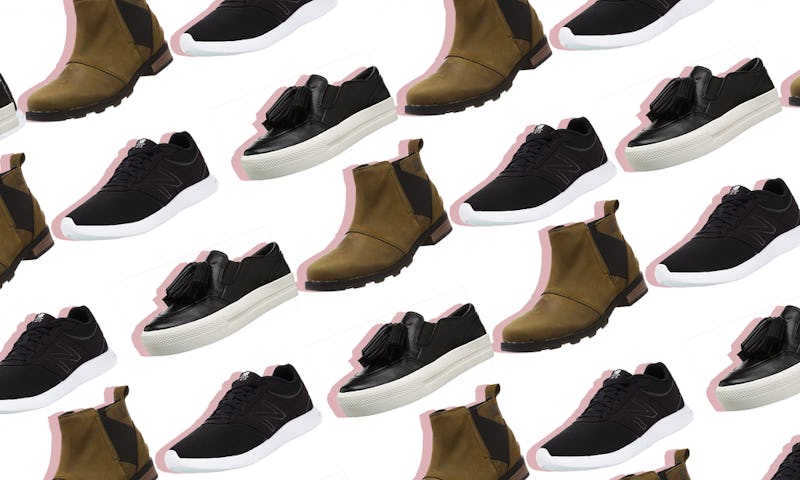 Amazon/Bustle
No matter where in the world your travels take you, there's one essential you don't want to leave home without: A comfortable pair of shoes that can withstand even the longest tourist excursions. Whether you plan to spend an entire day exploring the sights or simply stroll down cobblestone streets, wearing the best women's walking shoes for travel will ensure your vacation is extra enjoyable.
When you think of walking shoes, you might equate them with your typical everyday sneakers, but this footwear category is so much bigger. Beyond cushioned sneaks of all kinds (naturally), don't be afraid dabble in slip-ons or boots. My only recommendation? Opt for neutral colors like blacks or browns that will complement all your outfits without fail. That's not to say bright shoes won't work with everything, but neutrals are an easy bet... especially when online shopping.
Below, browse five different walking shoes to consider ahead of your next trip. There's a waterproof option for when its rainy, sandals to beat the summer heat, and, yes, sneakers! It doesn't matter what level of functionality you're looking for, there's something wearable for you here. And hey, if your suitcase is big enough, why not pack them all?