High-Performance Tees That Will Make You Want To Toss Your Old Gym Shirt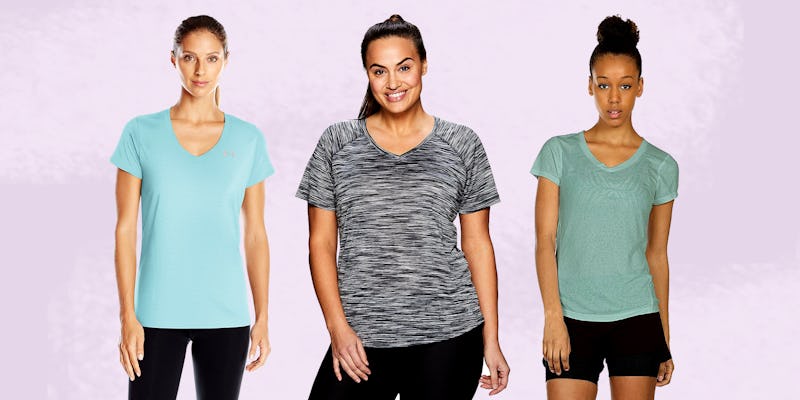 What you wear while you exercise can mean the difference between going the distance (literally, if you're on a treadmill or the track) and stopping after 10 minutes because sweat is soaking through your clothing. The best workout T-shirts can have a huge impact on your performance. Some support your body with light compression, others are loose fitting enough to provide complete freedom of movement, and all of these gym clothes should, ideally, wick away moisture so that you stay dry and comfortable.
No matter what your fitness routine is like, there's a workout tee on this list that will prove compatible. There are long-sleeve compression shirts that support your body while you're jogging, and open-back tees with mesh vents that encourage air flow. The best part is, some of them are super cute, making it easy to transition from Pilates to brunch without having to change.
Some of these shirts are roomy, others are snug, but all feature plenty of positive reviews from customers who are getting the most out of their workouts while wearing them. And, because excess sweat is the number one way to ruin a workout (or your post-gym plans), all of these shirts feature some kind of moisture-wicking tech or design, from breathable fabrics to mesh panels.