Yes, Comfortable Booties Exist — & These Are The 5 Best Pairs On Amazon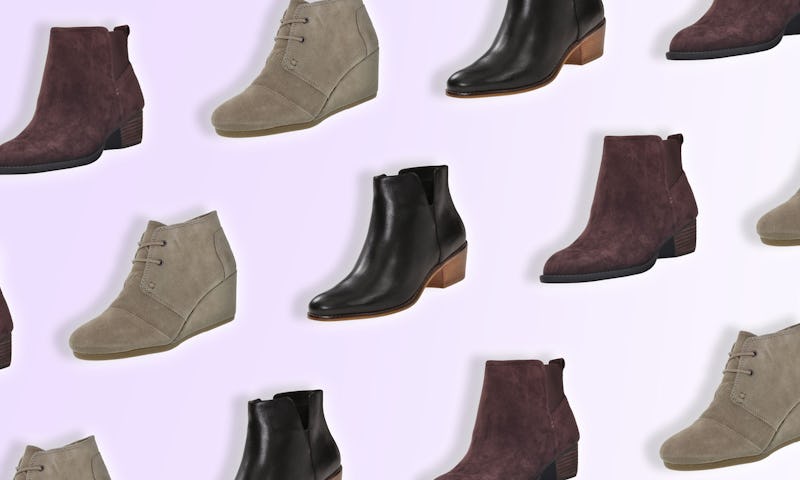 Amazon/Bustle
I'll say it: Booties — specifically, the most comfortable booties — are the one thing you can wear with anything in your fall/winter wardrobe. (If you wear them as often as I do, then you know the last thing you want is for them to inflict pain.) There are so many different styles out there, but the good news is, plenty meet the comfy criterion, no matter if you've got your heart set on ankle booties or a wedged pair.
The Most Comfortable Booties Have 3 Things:
When searching for the perfect booties for you, there are some important (read: functional) features to look for.
Stacked block heels. They offer more stability than pointed heels.
Cushioned insoles. These will help with shock absorption as you walk.
A wider toe box and ankle opening. This is particularly key if you have wide feet and want to avoid blisters.
Keep reading to peruse the most fashionable-yet-functional booties Amazon has to offer. I've already done the research and scoured the reviews for you, so here, you'll find a variety of price points and styles guaranteed to complement your existing closet. Your feet will 100 percent thank you later... especially if you treat them to the best walking shoes for travel next.