These Are The Most Comfortable Dress Socks For Women, According To Reviewers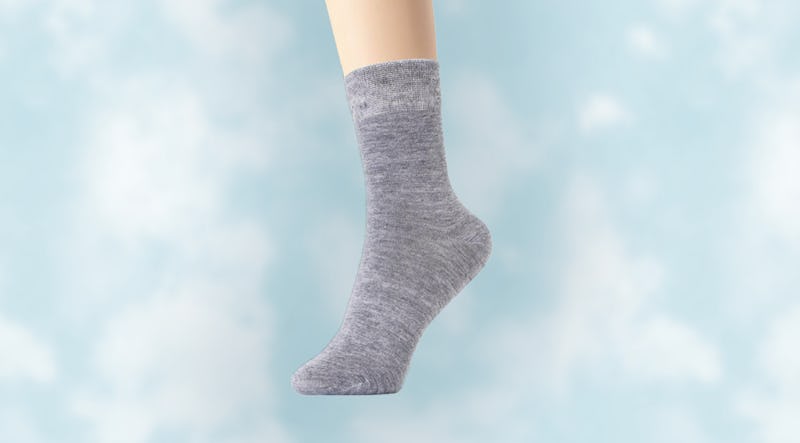 Amazon/Bustle
Whether you're rocking flats, booties, or heels, the right pair of dress socks can make or break your workday. Luckily, the most comfortable women's dress socks can protect your feet while still adding the perfect finishing touch to your outfit.
While researching socks, it's important to keep in mind the type of footwear you tend to wear to work. Though most dress socks come in crew length, there are plenty of comfortable knee-high and no-show options if you know where to look. And if you're going for an even more polished look, there are even lace and sheer socks that have comfort features like cotton soles and stretchy ankle bands.
Another thing to consider is any individual preference when it comes to comfort. For example, if you can't stand dealing with sweaty feet, you'll want to check out dress socks made from naturally moisture-wicking fibers, like bamboo or lightweight wool. On the other hand, if you're cold all the time like me, you may want to invest in thick, terry-knit dress socks to keep your feet toasty warm.
With so many choices, it can be tough to pick out the most comfortable women's dress socks for you. Here's a roundup of some of the best options out there so you can stay comfy all day long. Trust me, your feet will thank you.