5 Super Effective Air Purifiers That Aren't Noisy AF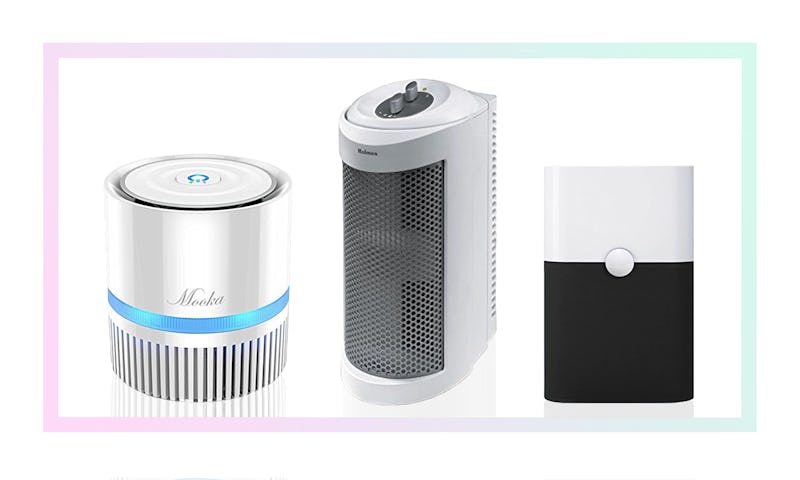 Amazon / Bustle
The air around us — in homes, offices, and stuffy hotel rooms — is filled with pollutants like dust, smoke, mold spores, pollen, and pet dander. Doesn't exactly make you look forward to taking your next big breath, does it? Fortunately, the quietest air purifiers can help improve indoor air quality, without adding a lot of annoying noise to your peaceful environment.
With so many different types of air purifiers on the market, it's important to figure out the size of the space you want to purify, your budget, and how much you're willing to spend over time to invest in its upkeep. Air purifiers with replaceable HEPA filters require filter changes every few months, which is a cost that can add up. Those with permanent filters aren't maintenance-free, either — expect to wash and vacuum them to keep them in good working condition.
On this list, you'll find air purifiers for extra-large spaces and purifiers so compact and lightweight, you can easily toss them in your luggage and soothe your allergies wherever you travel. There are a few air purifiers for large rooms that will require a bit more investment, but also cheap air purifiers that effectively remove up to 99.9 percent of allergens and can even neutralize odors with carbon filters.
No matter which of these quality air purifiers you choose, you'll be breathing easier in no time.