The 5 Quietest Dehumidifiers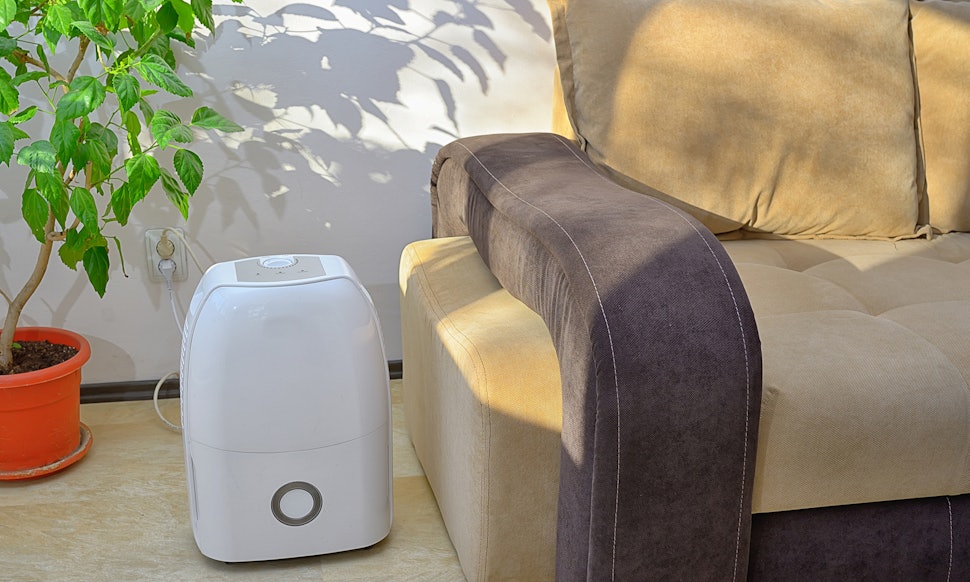 icarmen13 / Fotolia
Even if it's only 65 degrees, when the humidity is at 100 percent, you probably feel miserable. But instead of turning on the air conditioning to fight damp conditions, try one of the quietest dehumidifiers to beat the humidity. These appliances will suck the moisture right out of the air and they're so quiet, you'll forget they're even working.
If you have a large space, a dehumidifier can be a big ticket item, but it can also be a great investment. Not only is humidity irritating and capable of ruining any hairstyle, high humidity can actually damage your apartment, too. A damp environment allows, mold, bacteria, and mildew to thrive. If you have a room that never gets dry, it becomes a breeding ground for potentially dangerous molds.
Thankfully, a dehumidifier can solve that problem practically overnight, and while they are typically expensive, there are options at all price points. If you have a larger apartment, a 60-pint dehumidifier should work for your entire space. But, if you want a little bathroom or closet to get some dry air, you can get a completely powerless dehumidifier that makes literally no sound at all. It just absorbs the moisture and every two weeks or so, you recharge it to its full water sucking powers. It's super easy and will keep clothes, accessories, or papers dry.
So, don't suffer through another muggy day. The best dehumidifiers are quiet, promise to lighten the air, and help keep your home pleasant and mold free!