Need A New Aux Cable? These Are The Best Ones On Amazon — And They're All $15 Or Less!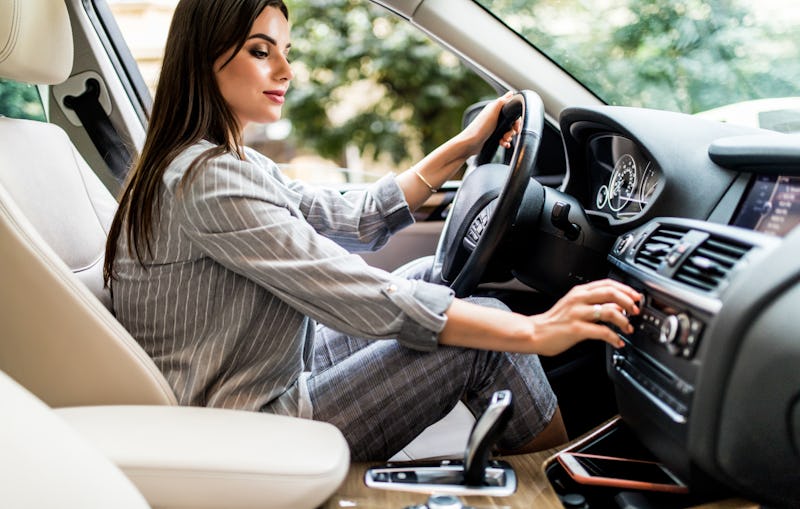 F8 Studio/Shutterstock
Auxiliary cables (aka aux cables) are multipurpose units that make it easy to hook up your phone or other device to the car stereo, headphones, or speakers without losing the signal or needing to be Bluetooth enabled. But there are tons of different aux cables out there with a variety of connectors to suit different needs, and not all of these cords are equal — even if the pricing is the same. So, to choose the best aux cables you'll have to consider the materials and construction of the cord. Both play a role in the cable's sound and durability.
To ensure that you are getting the best audio quality and reliability, select cables made with gold or gold-plated connectors. Gold transmits electrical signals better than most other materials such as aluminum, iron, or brass, meaning you'll likely get a stronger connection and clearer sound.
The cord should also be durable and made with a tangle-free coating or braided nylon to prevent unnecessary fraying and hassle. It's also a good ideal to look for a cable that's a little longer than you initially think you need — especially if your aux cable will be for car use. The more room you have, the easier it will be to use without tangling. However, those with limited space should consider a retractable model that will keep cords compact when not in use.
To make shopping for your next auxiliary cord a painless process, check out my top picks for the best aux cables.