These Are The Best Bluetooth Adapters For TV — & They're All Available On Amazon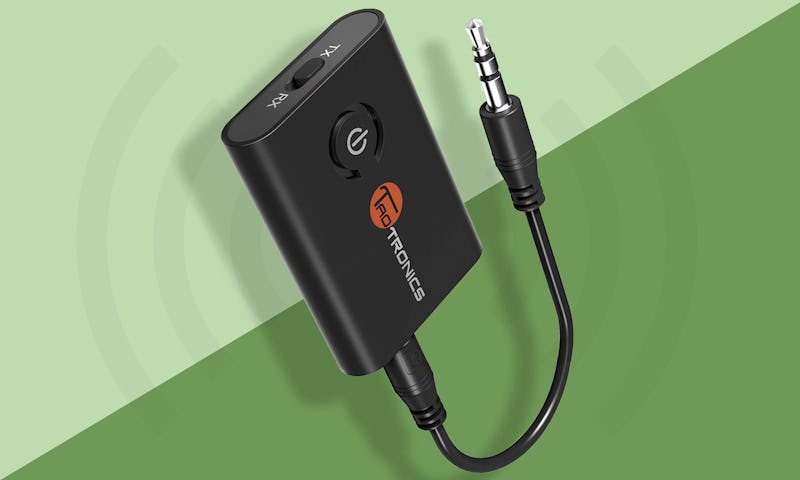 Amazon/Bustle
If you want to upgrade to a smart TV without breaking the bank, it's easier than you think. All you need is one of the best Bluetooth adapters for TV, and your regular TV will instantly have the smart feature.
With Bluetooth adapters, you can easily pair Bluetooth speakers or headphones to your TV for private listening that won't disturb others. You can even walk outside and move around while staying connected wirelessly. Even better? Bluetooth adapters make it super easy to stream audio and video from your smartphone to other audio-based devices.
When you're choosing the best Bluetooth adapter for your TV, it's important to pick what functionality best suits your needs. Most Bluetooth adapters are either transmitters or are both a transmitter and receiver. Transmitters enable you to connect your non-Bluetooth TV to Bluetooth devices, while receivers allow you to stream and play stereo music from a smart device to your home entertainment system. The best options are the two-in-one adapters, but if you want a quick fix, a transmitter adapter will suffice. Also, don't forget to double check that the adapter has the same kind of audio output as your TV.
With all this in mind, read on to shop my picks for the best Bluetooth adapters.