These Costumes Will Actually Fit Your Large Dog, Because Halloween Is Right Around The Corner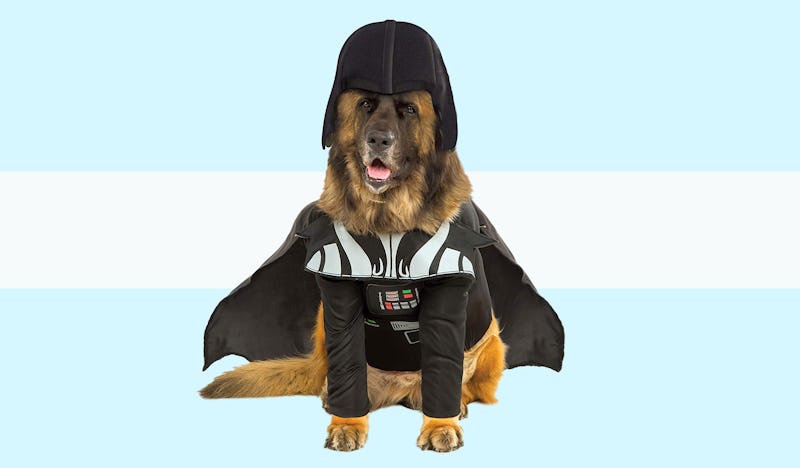 Bustle/Amazon
The only thing more fun than getting dressed up for Halloween is getting your dog dressed up for Halloween. I mean really — what's cuter than a fluffy creature in a bacon suit? (The answer is nothing, BTW.) That said, if you have a big dog it can sometimes be tricky to find something that fits them right. All of the cute canine costumes seem to be built for tiny pugs and chihuahuas — the best big dog costumes, by contrast, are harder to come by.
But fear not — there are plenty of big dog suits out there to fit your gentle giant. You just need to make sure that, in addition to fitting properly, they meet the other costume criteria. This essentially boils down to two things: going on easily and staying on.
Dogs aren't always as excited as we are about dressing up, so you need to find something that slides on smoothly and won't get pulled off the second you leave the room. After all, Halloween is a big night and you don't want to spend it searching for scattered tiny hats and accessories.
To help you out, I've created a list of the best big dog costumes that are easy to access, comfy to wear, and designed to stay put.