Calling All Yogis, These Supportive Bras Can Stretch Even Better Than You Can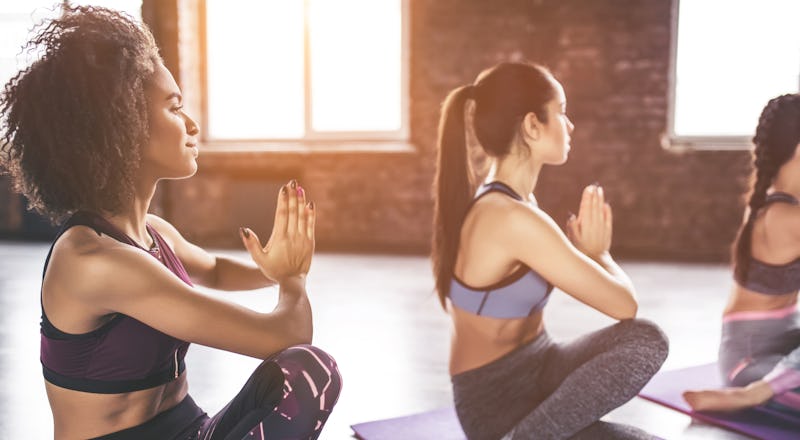 4 PM Production/Shutterstock
Between watching your breath and twisting yourself into poses, you've got plenty to concentrate on during a yoga session, so the last thing you want is to be distracted by uncomfortable clothing. That's why, when it comes to the best bras for yoga, it's all about choices that will aid you without getting in your way.
A great yoga bra won't need to provide as much support and compression as a bra for running or Spin class, but still needs to hold you in even when you forward bend and side plank — and especially when you're jumping back.
"Supportive, breathable, non-constricting," that's how Wanderlust Austin general manager and boutique buyer Amy Vickers describes her perfect bras for yoga, but she also points out, many will want to look for styles that are not see-through.
In terms of material, while New York–based CorePower Yoga teacher Christie Klach prefers a nylon and spandex mix, Vickers skews towards breathable cotton blends. So as with the style of yoga you practice, it comes down to personal preference.
But don't underestimate the power of aesthetics. "The biggest consideration I look for is color and print! I love when my clothes radiate the energy I want to ripple out in my classes," says Klach.
Below, the best bras for yoga on Amazon to suit your needs.