From Gooey To Crispy, These Genius Brownie Pans Bake Every Batch To Perfection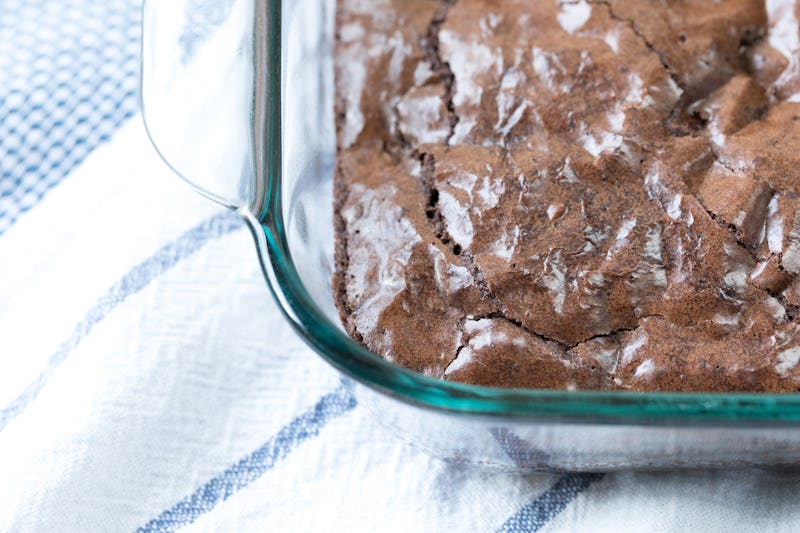 Shutterstock
For delicious brownies that never disappoint, you need one of the best brownie pans. Below, I've rounded up brownie pans to suit a variety of tastes — from thick and gooey to bite size and chewy. However you like your brownies, there's surely a brownie pan (or three) for you.
Aside from the number of brownies you'll be able to bake at once, pan size plays a role in the texture of your brownies. The deeper the pan, the more gooey your brownies will be. The shallower your pan, the crispier your brownies will be. Whatever your preference, bakeware manufacturers have grown so creative in recent years that the selections below are a far cry from the brownie pans of yesteryear.
Before we get into the selections, I've broken down the pros and cons of popular bakeware materials for you.
Lastly, it's always smart to consider how easy it will be to clean your brownie pan, so most of the picks below are dishwasher safe.
Check out the best brownie pans on Amazon; all of them are highly rated.