These Crossbody Bags Are The Safest Way To Carry Your Belongings When You Travel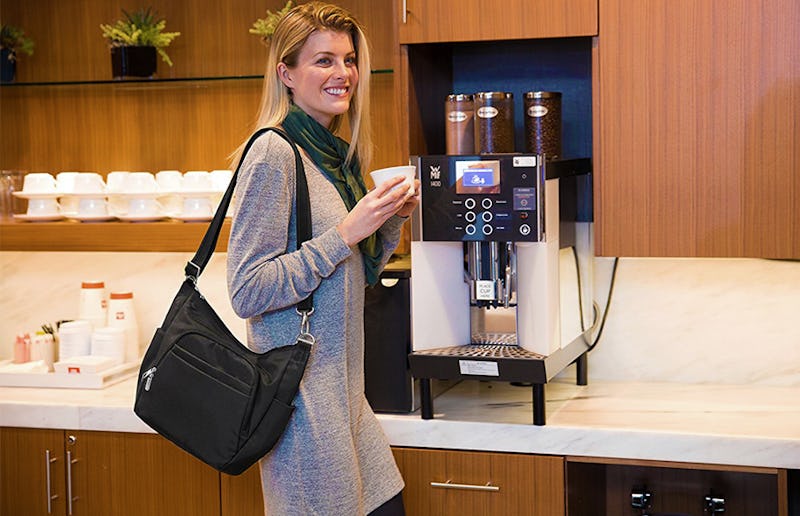 Amazon
While there are a lot of options for travel bags out there, a crossbody bag with a sturdy strap is generally the safest option. It keeps the bag close to your body, can't be pulled off your shoulder, and yet, you still have easy access to all of your valuables. With any luck, the best crossbody bags for travel will save you from the headache of trying to keep your stuff organized and safe. But, there are a few key things to consider when picking out a bag.
Something to note: Most of the best bags for traveling will feature strategic pockets, anti-theft features like interior locks or slash-resistant fabric, and RFID-blocking technology in certain areas of its design. You'll want to look out for those features in product descriptions, as they'll help keep your belongings safe when you travel.
Beyond security, consider how much stuff you like to take with you when you're out and about. This will dictate the size of the travel purse you want to buy. Large crossbody bags are great if you consistently travel with a laptop, but, if you travel light, look for slimmer bags can fit everything you need and slide underneath your shirt for added protection.
Here are some of the best crossbody bags for travel out there to help you narrow it down.