The 6 Best Cruelty-Free Foundations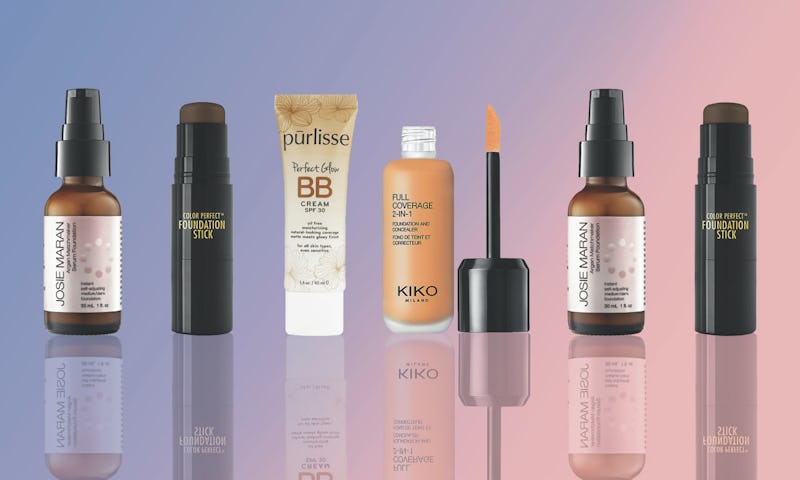 Amazon/Bustle
Transitioning to a more ethically-conscious beauty routine isn't the easiest change to make, but it is an important one. And though your eco-friendly makeup options might have once been severely limited, the rise of clean beauty and, by extension, the educated consumer, have given way to safer formulas and less animal testing practices across the market. Though there's still a long way to go, the good news is, you can find a ton of great animal-friendly makeup out there. To help get you started, you'll find a handy guide to the best cruelty-free foundations ahead. Then, pick up one of these cruelty-free moisturizers to prep your skin with, and finish off your look with one of these cruelty-free mascaras.
But before you get to shopping, there are a few important things to keep in mind. First, remember that not all cruelty-free products are vegan, so if you're a vegan shopper, note that all the vegan products on this list have been carefully designated as such. Also, with base makeup in particular, it's important to choose a formula that'll place nicely with your skin type. Though most of the foundations on this list are suitable for sensitive skin, you'll still want to keep an eye out for ingredients to which you have known sensitivities (like fragrance or propylene glycol, for example).
With that in mind, check out six great cruelty-free foundations, below.