For Curled Lashes, These Mascaras Are Your Best Bet — And One Is Only $5!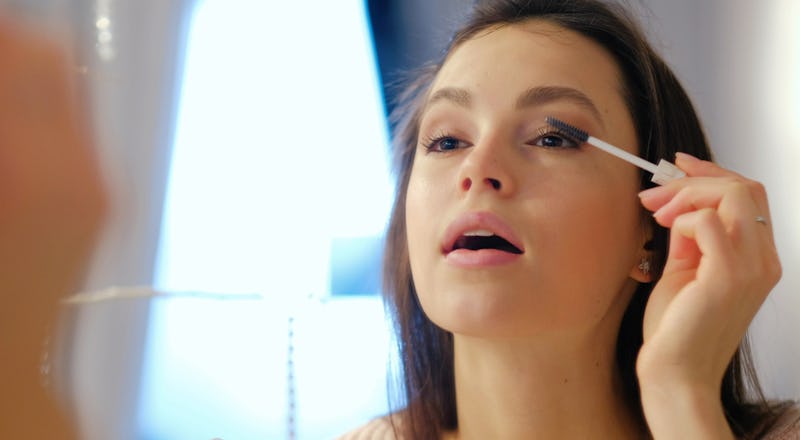 igor_kell/Fotolia
It doesn't matter how long your lashes are, if they're straight, it can be hard to see the effects of mascara. That's where curling mascaras come in handy. Through a variety of features, like wand shape and mascara formula, curling mascaras can sometimes even replace eyelash curlers for eye-opening effects. But just because you want curl from your mascara doesn't mean you also have to sacrifice other lash-enhancing effects. Curling mascaras can also lengthen, volumize, and wear all day. In fact, some people find that the ingredients that make mascara waterproof also help with holding a curl. And, like all beauty products, you don't have to spend big to get the best curling mascaras — many drugstore brands will also provide you with high-impact curl.
To get the most out of your curling mascara, start at the base of your lashes and wiggle out and up as you apply. Starting as close to the lash line as possible allows your lashes to curl from the base up. Going outward at a 45-degree angle will also give you eye-opening effects, while simply curling it in front of your face will give a more natural effect. If you find you still want more curl, consider also prepping your lashes with an eyelash curler. However, if you aren't comfortable with eyelash curlers, or don't like the stress they can put on your delicate eye area, curling mascaras can also be a great way to bid adieu to curlers in your routine altogether.
But before you start practicing your best swipe-and-wiggle, you need the right mascara to make it worthwhile. Read on for six Amazon customer-approved favorites.