These Strong Leashes Are Perfect For Your Puppy, Because They're An Adorable Handful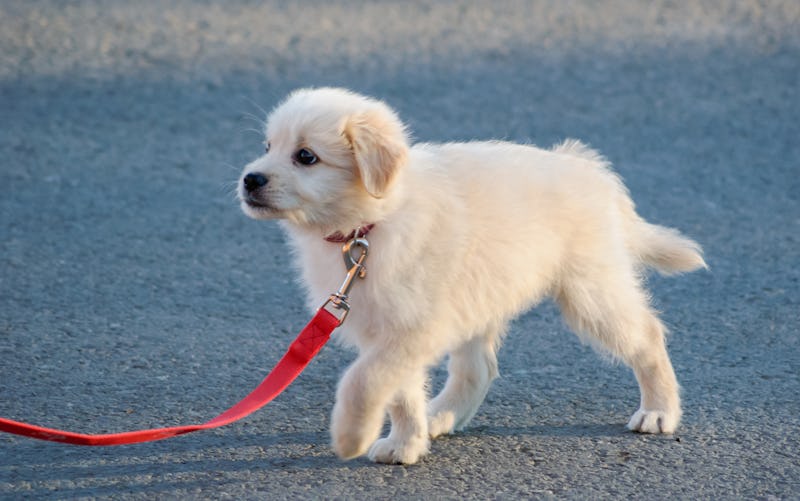 fotolia / Евгений Бахчев
The first few months of owning a puppy, the joy of having a brand new four-legged friend is counteracted by the pricey cost of buying brand new toys, harnesses, leashes, beds, and food for your pup. In that moment, it's lucky that the best dog leashes for puppies are affordable, and designed with a smaller, likely untrained puppy in mind. What sort of things make for a great leash for puppies?
First, think about size. Because, most of the leashes I've included on this list come in multiple lengths and thicknesses, be sure to find the size that's right for your pup. The larger your puppy, the thicker and longer your leash should be. In addition, the length of your leash will affect how much room your pup has to roam, so a shorter leash might be more appropriate if you're early in the training process.
You'll also want to make certain it's sturdy enough to hold your puppy and will last for a while, even as your dog grows. And if your dog loves to chew, look out for thick leashes made out of either tough nylon on metal, which tend to be the best chew-proof dog leashes.
Check out some of these awesome options below, a round-up of the very best dog leashes for puppies.