The 6 Best Earbuds On Amazon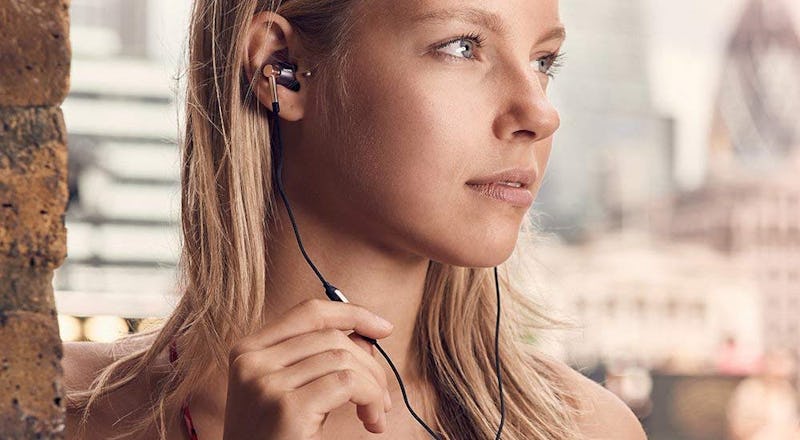 Amazon
Whether you want to rock out at the gym or listen to your favorite podcast on the go, nothing beats having a good pair of earbuds for ease of use. Luckily, the best earbuds on Amazon come in a range of styles to suit just about any budget, while still having the specs and features you need.
When you're shopping for a great set of earbuds, first narrow down your choices by deciding if you want to go with wired or wireless. Both have their pros and cons. Wired earbuds tend to have better sound quality for the price. However, some find them less convenient both because of the wires and because you have to get the right pair for the outlet you're connecting to whether that's a 3 millimeter or Lightning connector (as with most newer Apple products), which can sometimes mean toting around multiple pairs or getting an adapter.
For some, the perks that wireless earbuds offer — like connecting to a phone or other smart device with Bluetooth — makes it worth it. And if you're working out or just want a wider range of movement, you might also want to opt for wireless earbuds to prevent wires from getting in your way. But keep in mind that all wireless earbuds need to be recharged after so many hours, while wired headphones do not. So, if you opt for wireless buds, you'll want a pair with at least four hours of battery life.
Whichever style you choose, if you'll be sweating a lot or walking in the rain, look for earbuds with a water-resistant IPX4 rating or higher.
To help make picking the right headphones easier, here's my list of the best earbuds on Amazon for all your needs.