No More Stinky Garbage Disposals — These Cleaners Will Leave Your Sink Sparkling & Odor Free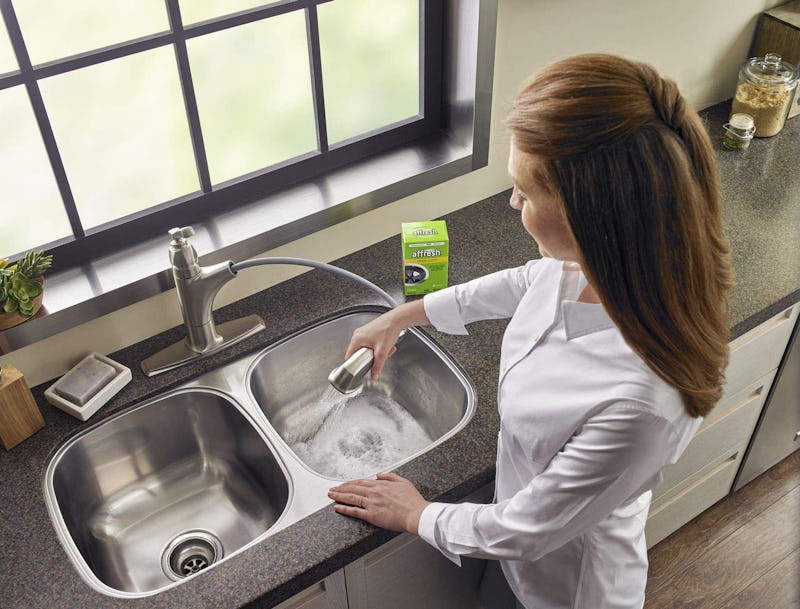 Amazon
A garbage disposal is a part of the home that most of us don't think about until it starts to stink or gets clogged. That's when one of the best garbage disposal cleaners can save you from a lot of trouble and hassle. They help deodorize and clear away bacteria or food debris that may be harboring inside.
Foaming tablets and pods are the most popular type of garbage disposal cleaner for a reason. These are simple to use, replace almost any odor with a pleasant scent, and don't require you to stick your hand down the disposal and manually scrub. Instead, these tablets do the majority of the cleaning on their own with their clever lathering action.
However, if you prefer, using a cleaning brush can also be a great way to eliminate buildup of grime in the disposal. These brushes are long and specifically designed to clear away any residue that might be stuck to the disposal. Although you don't have to use a brush with anything else, buying both a brush and a foaming cleaner gives you the advantage of a one-two punch that will leave your garbage disposal as clean and odorless as possible.
For more details about the best garbage disposal cleaners you can buy, see below. You'll find everything from foaming options to a universal-fitting brush and a fragrant tablet for keeping smells at bay.