6 Luxe Sheets With A High Thread Count That Actually Live Up To The Hype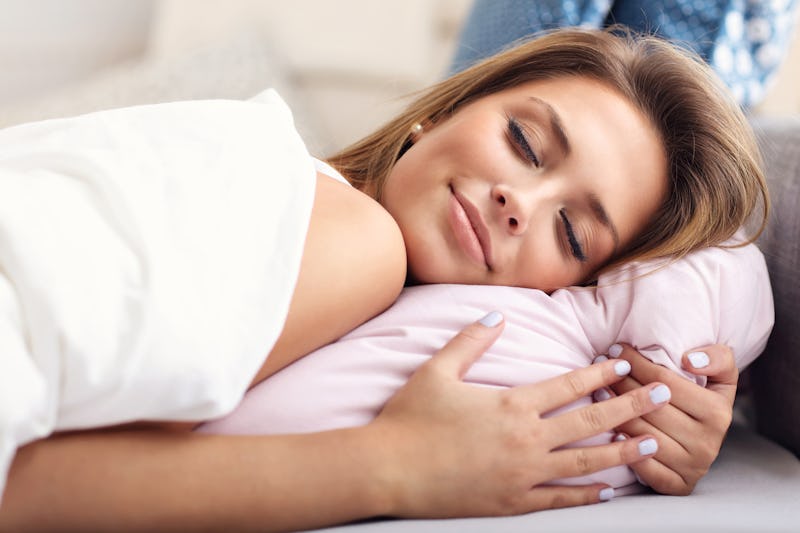 fotolia/Kalim
The thread count, which refers to the number of threads woven together in a sheet, has long been held up as a measure of the quality of a set of linens. But, hear me out, that number shouldn't singularly influence which sheets you buy. That's because manufacturers can (and often do) inflate their sheets' thread counts by twisting fibers together and then tallying those fibers individually. And, factors like the material of the sheets and how the fibers are woven together are equally important in determining how soft your sheets are. If you're shopping for the best high-thread-count sheets, you'll want to look at more than just the thread count to ensure you end up with the softest, highest-quality sheets.
As you scroll through this roundup, you'll see that all of these options boast 400-plus thread counts. A thread count of 400 is widely considered to be the point at which the quality of a sheet plateaus. (For reference, most sheets on the market have a thread count between 200 and 800.)
You'll also notice that, beyond thread count, they're all made of long-staple cotton and designed with sateen weaves for added silkiness. The combination of these design features will ensure your sheets offer the soft, luxurious feel that you've come to associate with high-thread-count linens.
I've vetted what's out there and can say that these are the best high-thread-count sheets you can buy. Pro-tip: These are sorted from highest to lowest thread count.