These Towels Were Made For Hot Yoga, & Are Perfect For Keeping You Grounded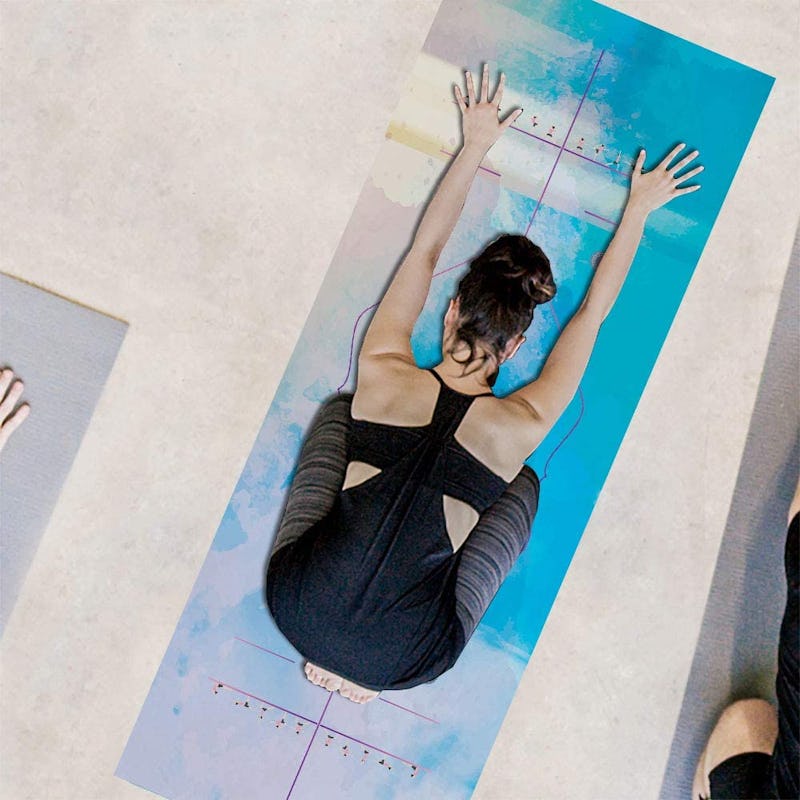 Amazon
Having a towel on hand when you're working up a sweat is always a great idea. But when you're in the middle of downward dog, you'll want to have something even more specific. The best hot yoga towels are designed to fit the size and shape of your mat and have built-in safety features (like a grippy texture) to keep them in place, so your hands and feet can stay grounded. They are also made of soft, breathable fabrics that will sop up sweat and moisture like a sponge.
Before you start shopping for a yoga towel, make sure to measure your favorite mat because you'll want your towel to mirror those dimensions. Standard size yoga mats are 24 by 68 inches, though longer and wider styles are also common.
Beyond size, the next quality to consider is stability. Hot yoga towels come with two options to help you stay in place no matter how slick they get. First, there's the kind with a textured grip (either from rubber or silicone) on the bottom, which provides traction, but may be a little more bulky to carry to and from the yoga studio. Then, there are pocket corners, which you'll need to tuck around your mat like a fitted sheet. Both of these will help cut down on bunching as you transition between poses, and both work equally well, so which you choose will depend on personal preference. You'll also be happy to know that both offer machine washable options, perfect for keeping your towel clean between sessions.
Once you're ready to put your towel to use, lightly spray your mat with water before placing the towel on top to increase the towel's gripping powers.
For smoother and safer chaturangas during your hot practice, you can find a list of the best yoga towels on Amazon below.
We only recommend products we love and that we think you will, too. We may receive a portion of sales from products purchased from this article, which was written by our Commerce team.