6 Indestructible Dog Toys That Your Pup Won't Be Able To Shred To Pieces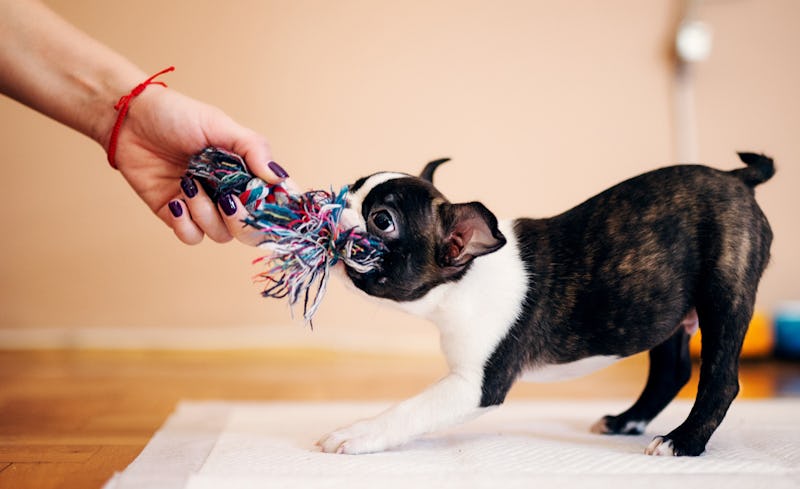 fotolia/dusanpetkovic1
When you have a dog who loves to chew, going through new toys every week can start to get expensive fast. That's why in the long run, you'll save money if you stock up on the best indestructible dog chew toys for your aggressive chewer.
When you're looking for tough dog toys, the first thing to keep in mind is that no dog toy is truly "indestructible." Given enough time or volition, a determined dog can chew through just about anything. Plastic, cloth, rubber — even bits of stone or concrete. For that reason, it's important to monitor your dog and not let them chew without supervision or time restrictions.
Luckily, there are toys that are made of tough nylon, double-knit rope, and other durable materials that are specifically designed for heavy chewers. These toys often also come with lifetime guarantees, so if your pup is successful in chewing through them, you can replace the toy without shelling out additional money.
So, whether your dog prefers to chew on a ball toy, gnaw on a tough rope, or catch a frisbee, there's a toy out there for them. Here are the best indestructible dog chew toys money can buy, including balls, ropes, and frisbees, so your pup can chew away.