These Comfy Ponte Pants Will Dethrone Your Favorite Work Slacks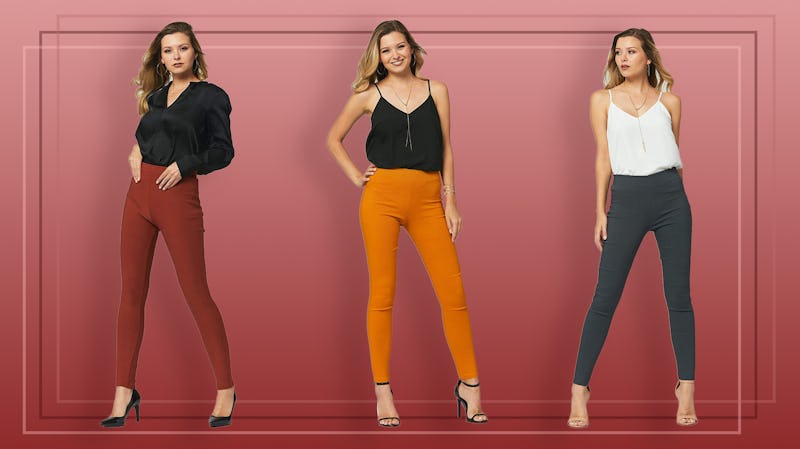 Amazon/Bustle
Just because you have to get up and go to work for the day, doesn't mean you have to say goodbye to comfort. Enter: the ponte pant. It's a genius blend of leggings, skinny pants, and trousers, and the best ponte pants feel like pajamas but look like dress pants.
The key to finding the perfect ponte pants is all in the fabric. Any pair you purchase should be made with a stretchy, durable fabric — look for spandex or elastane on the label. That's what makes these dress pants so comfortable and helps them keep their shape all day long. It's totally fine if they're also made from a cotton or polyester blend, too, as long as they also have some type of stretchier fiber woven throughout.
You also want to consider your own personal style. Some ponte pants look more like leggings than others, and if that works for your workplace attire or style, then you should definitely go for it. On the other hand, if you're looking for dressy ponte pants, be on the lookout for options with front or back pockets, belt loops, or even a faux fly.
I've gathered up the best ponte pants out there, and even included a few that aren't technically ponte, but that offer all the same benefits. Don't worry! Here's a roundup of some of the most comfortable, highly rated options out there to help you find your perfect pair.